Dematic Automates Small Parts Warehouse at Siemens Plant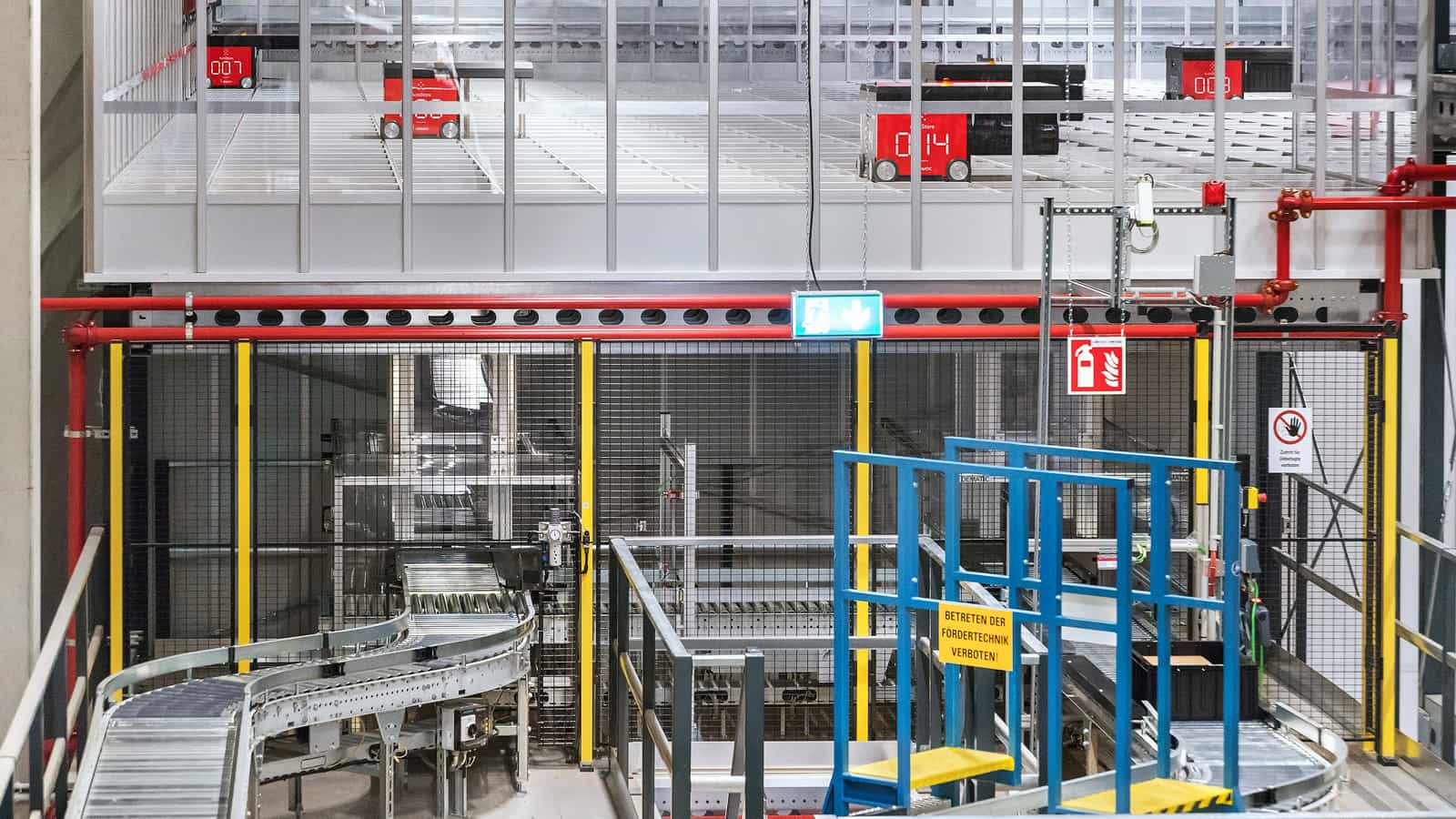 Featuring an AutoStore™ Empowered by Dematic System for Increased Capacity, High Storage Density and Reduced Error Rates
ATLANTA — Dematic announced today that it has automated a small parts warehouse for the Siemens System Engineering Plant (WKC) in Chemnitz, Germany. The factory produces control gears and customized electronic components for the global market. The factory plans more than 1,270,000 material items for the production of its applications in one year.
The compact piece picking solution from Dematic improves the use of warehouse space while automating picking and material flow for production. It features an AutoStore system with more than 45,000 bins for storing parts. In addition to time and cost savings, the Dematic solution provide Siemens with increased capacity, higher storage density and a reduced error rate for assembling components.
"Previously, our warehouse operated with a manual modular racking storage system. This now automates the entire material flow to always ensure a very good production supply that flexibly fits into the work processes at Siemens," said Carsten Sambo, Head of Inbound-Logistics, Siemens WKC.
Dematic was introduced to Siemens by fellow KION Group member, STILL (a long-standing consulting partner of Siemens). For the warehouse, STILL supplied a racking system for approximately 12,000 slots as well as 2,100 square meters of platform space as part of the overall logistics concept. Dematic worked with Siemens WKC to develop the piece picking solution.
"Siemens has trusted the KION Group for years due to its commitment to excellence in all projects," said Rainer Buchmann, SVP and Managing Director, Dematic Central Europe. "This project showed the great collaboration between Siemens, Dematic and STILL, and the results prove that working together enable extraordinary results ― more processed orders, less time and fewer errors. A true win for all."
The AutoStore system has more than 45,000 containers with different compartments so that several unique types parts can be stored per container. Orders are collected by 34 mobile robots that ride on top of the system and reach down into the structure to access containers with requested parts. The robots then transport the containers to one of the five picking stations where the parts are bundled for further processing in production. (Staff previously had to travel long distances to pick individual items.) Conveyor brings the parts bundles to the production area.
To supply the AutoStore system with parts, parcels are unloaded directly from the delivery trucks onto connected conveyor belts and transported via lifts to the workstations in the goods receiving area where they are filled into AutoStore containers. More conveyor belts then carry the containers to transfer cells where they are loaded into the AutoStore system. The connected conveyor technology automates the complete material flow of goods.
Siemens integrated the new warehouse system into its IT structure using ASIS (AutoStore Integration Service), an in-house software solution developed and supported by Siemens Bad Neustadt. It complements SAP and controls the processes between AutoStore, conveyor technology and employees.
About the Siemens Plant (WKC) in Chemnitz
The Siemens Systems Engineering Plant (WKC) in Chemnitz (WKC) has a long tradition in control cabinet construction for machine tools as well as a wide range of industries in general mechanical and plant engineering. This also includes projects in the logistics and automotive sectors. The range of services includes the complete spectrum from application engineering, material logistics and assembly of electrical equipment to testing and pre-commissioning. Deliveries are made to customers worldwide. The specific scope of services is determined individually by the respective customer on an order-by-order basis. WKC is also a recognized competence centre for the climatization of control cabinets. It has his own test laboratory with associated possibilities for performing load test. WKC is in addition a certified UL panel shop.
About Dematic
Dematic designs, builds, and supports intelligent automated solutions empowering and sustaining the future of commerce for its customers in manufacturing, warehousing, and distribution. With research and development engineering centers, manufacturing facilities, and service centers located in more than 35 countries, the Dematic global network of over 11,000 employees has helped achieve successful customer installations for some of the world's leading brands. Headquartered in Atlanta, Dematic is a member of KION Group, one of the world's leading suppliers of industrial trucks and supply chain solutions.