Aspire Food Group Automates Indoor Vertical Farming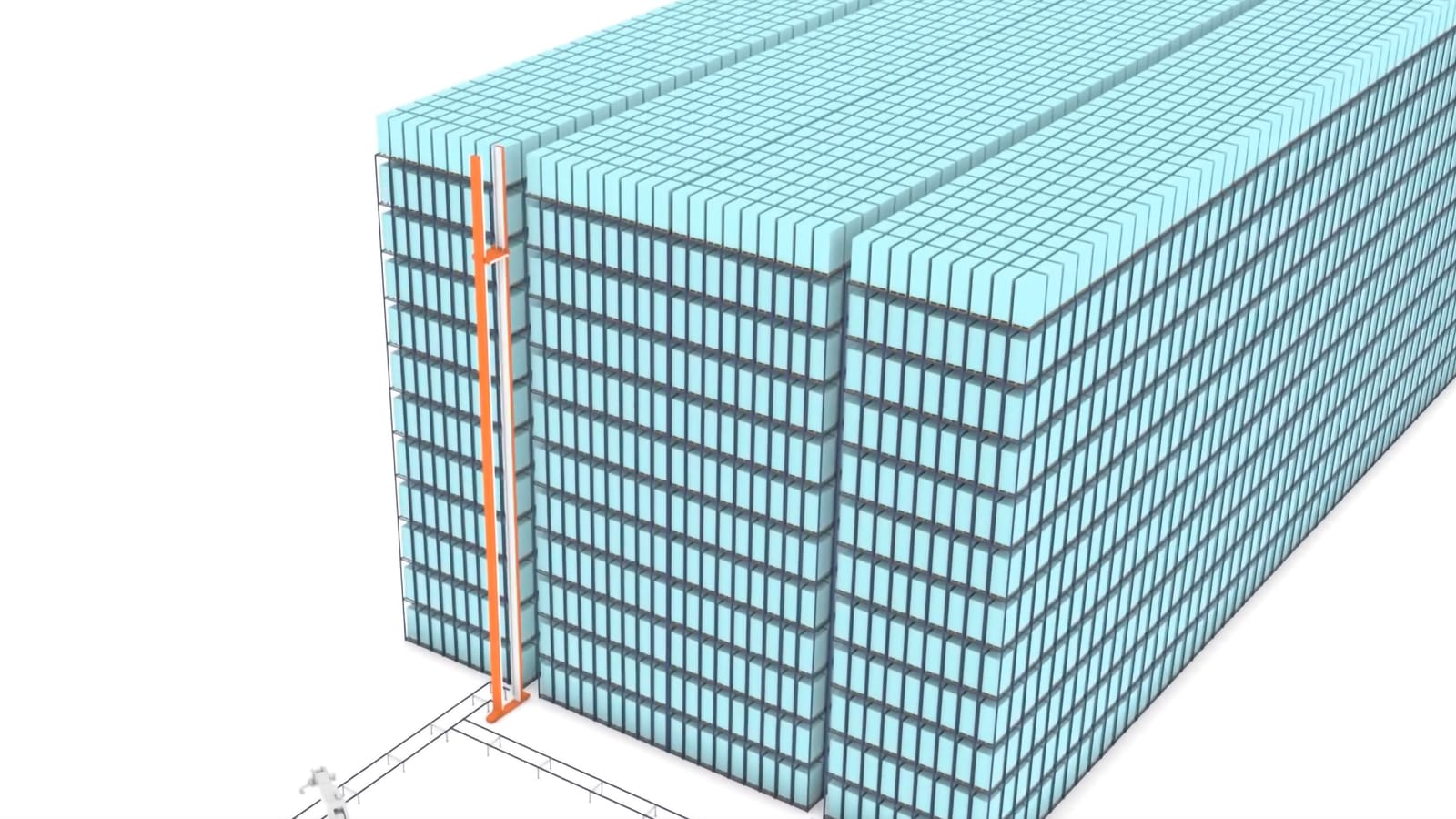 New Protein Processing Facility Will House Vertical Farm to Support Global Food Sustainability
ATLANTA — Today, Dematic, a leader in intelligent automation announced its partnership with Aspire Food Group for the construction of a new facility expected to revolutionize food-grade insect protein production. The project, expected for completion in Q1 2022, will develop the world's first fully automated food-grade insect protein manufacturing site with Dematic Automated Storage and Retrieval System (AS/RS) technology.
Dematic will implement an 11-story high, high-density automated storage system using totes to breed and mature crickets prior to processing for pet and human consumption. Integrating with other technology providers, totes will be monitored to ensure food-grade quality using Industrial Internet of Things (IIoT) and sensors that provide data to deep-learning Artificial Intelligence (AI) technology to optimize conditions for maturation, breeding, and incubation.

Dematic AS/RS technology will minimize the amount of human touch required within the food production process, provide complete oversight for accuracy across every tote in the system, and optimize site space to maximize production. The system will integrate other technologies to control temperature and humidity in each tote. The 96,000 totes will contain enough crickets to produce 20,000 metric tons of cricket protein and frass (waste used for fertilizer and soil supplements) each year.
First awarded the Hult prize for innovation in food security, the business has attracted significant support from private equity and government. The Aspire Food Group facility being constructed in London, Ontario is the largest project funded by NGen, Canada's Advanced Manufacturing Supercluster. NGen brings together next-generation manufacturing and technology to drive digital transformation in Canada.
"We are building a new agricultural sector that will address the challenges of protein shortage and sustainability, partnering with companies focused on advanced technology," said Mohammed Ashour, CEO and Co-Founder of Aspire Food Group. "The collaboration will generate intellectual property that will benefit both manufacturing and agricultural industries throughout North America, accelerating technology adoption."
This is the first time IIoT sensors, AS/RS, and AI will be deployed in climate controlled, indoor vertical agriculture with living organisms.
"Our integrated approach has provided a solution for the global challenge of food insecurity," said Vera Friedrich, Vice President and Managing Director, Dematic Canada. "Dematic is proud to be a partner with Aspire in advancing technology for the agricultural industry and global food sustainability."
About Aspire Food Group
Aspire Food Group is a world leader in building the world's lowest cost, highest-density, and most ethical automated food-grade protein production systems. Aspire raises and processes crickets into all-natural, sustainable, superfood ingredients that are nutritionally on par with, or superior to, livestock, cell-cultured, and plant-based alternatives. Aspire targets markets that utilize crickets and their by-products in human and pet nutrition, biomedicine and agrochemicals. Aspire Food Group is a Canadian company founded in 2013 in Montreal, with headquarters and commercial operations established in London, Ontario.
About Dematic
Dematic designs, builds, and supports intelligent automated solutions empowering and sustaining the future of commerce for its customers in manufacturing, warehousing, and distribution. With research and development engineering centers, manufacturing facilities, and service centers located in more than 35 countries, the Dematic global network of over 11,000 employees has helped achieve successful customer installations for some of the world's leading brands. Headquartered in Atlanta, Dematic is a member of KION Group, one of the world's leading suppliers of industrial trucks and supply chain solutions.