WMS, WES, WCS, and More—Understand the Different Levels of Warehouse Optimization Software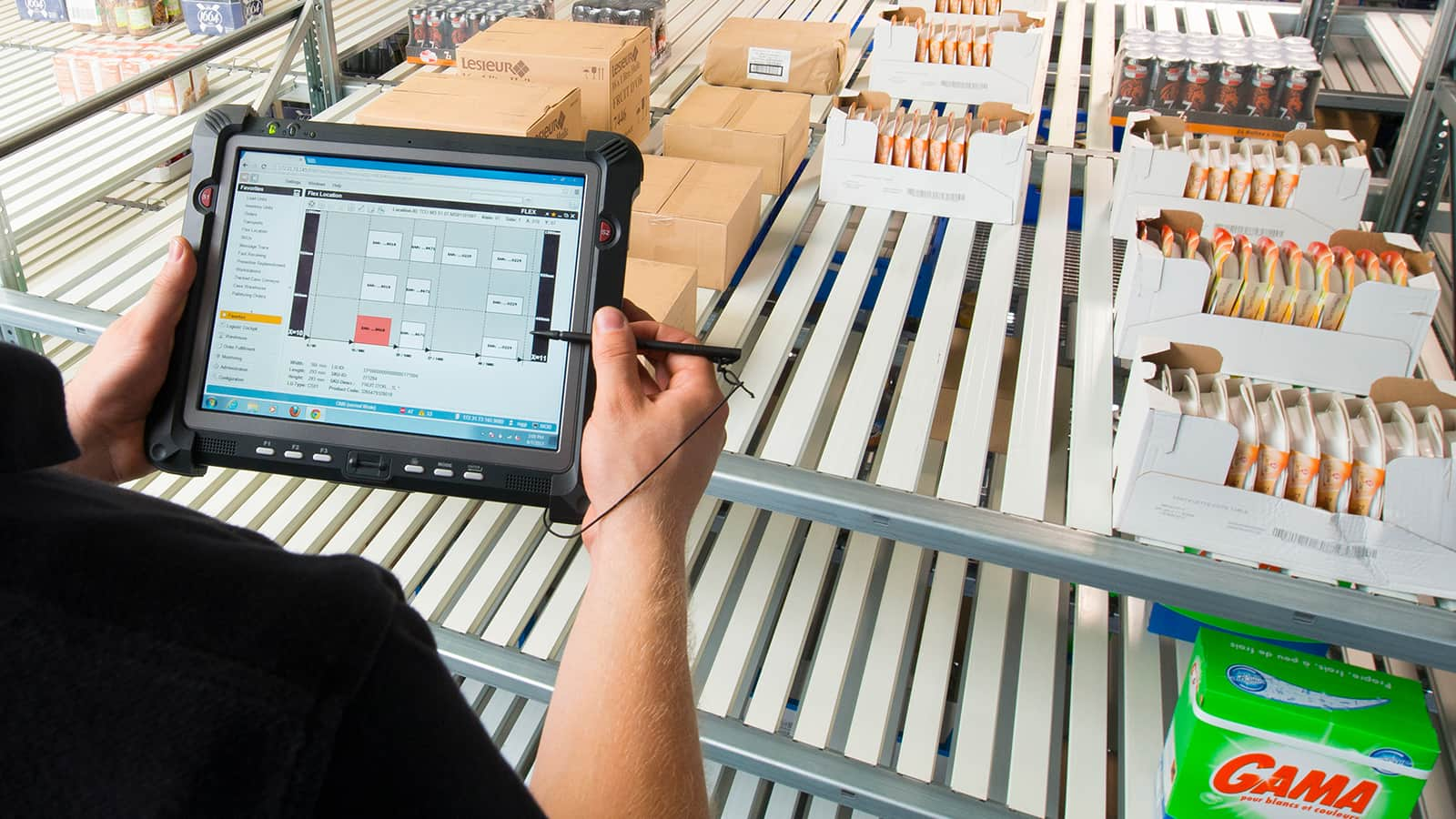 Software to help you realize significant competitive advantage
Analyzing your supply chain often means identifying waste in your operation. This could be wasted time, labor, inventory, or countless other possibilities. As companies look to differentiate themselves in an ever-demanding market, many are investing in automation to remove waste within their supply chains.
The key software applications that support scalable and flexible automation for the most effective fulfilment strategy are Warehouse Management Systems (WMS), Warehouse Control Systems (WCS), and Warehouse Execution Systems (WES).
Warehouse Management Software
WMS technology has been around for years and is the oldest type of warehouse software. Gartner defines WMS as "a software application that helps manage the operations of a warehouse or distribution center (DC)." 
Core capabilities of a WMS include:
Receiving

Put-away

Stock locating

Inventory management

Cycle counting

Task interleaving

Wave planning

Order allocation

Order picking

Replenishment

Packing

Shipping

Labor management

Automated material handling equipment interfaces

WMS software incorporates mobile devices along with bar code scanning technology and can include RFID scanning/sensing to form transactional communication across the different areas of the warehouse.
It is possible to extend the capabilities of a WMS beyond the core functionalities listed above, depending on the platform you choose. You may consider including:
Labor management

Slotting

Yard management

Voice picking

Parcel manifesting

Value-added services

Light manufacturing/kitting 

Third-party logistics (3PL) billing

What does it mean to digitize your supply chain?
As the world becomes more and more digital, businesses are forced to digitize. As a result, software is the key to maintaining a competitive edge in our digital world. By using intelligent software to orchestrate operations, you connect every area of your business with central visibility and control.
A purpose-built software architecture brings together the appropriate system design, software integration, artificial intelligence (AI), and predictive data and analysis to harmonize the activity of the people and equipment in your facility. With the right software, your business is able to reach its full potential and realize a tangible competitive advantage.
Control towers
Today's systems are increasing in complexity to the point where relying on equipment and labor for visibility across your operation is no longer a viable approach. Control towers provide visibility and decision support aids to ensure that fulfillment operations run smoothly. 
Today, control towers are evolving, providing capabilities to optimize supply chain performance, maximize current operating profiles and conditions, and to resolve supply chain disruptions before businesses and customers are impacted.
Artificial intelligence
Emulating human reasoning and behavior, artificial intelligence (AI) can be implemented to execute both simple and complex tasks within an operation. More than picking and transport applications apply, consider supply and demand planning or moving from wave-based to wave-less order processing.
In the beginning, when order fulfillment processes were relatively immature, workers processed one order at a time manually. It was soon realized that efficiency could be improved by processing multiple orders at one time within an area.
This led to wave-based approaches, which have been a mainstay in the material handling industry. In a wave-based approach, orders are grouped into waves (i.e., batches). Each group is assigned a wave of orders to process, and each wave must be completed before the next wave is started. While wave-based approaches have proven success for store replenishment, they are not well suited to e-commerce applications where orders are smaller and order profiles vary widely.
To address the issues of wave-based processing, the concept of waveless processing has been introduced using AI. In this approach, a new order is activated for processing whenever an order is completed. Typically, waveless approaches determine the next best order to process based on priority and resource availability. Waveless processing requires algorithms that are tuned to the operating conditions in the warehouse, which includes things like order profile, inventory, storage capacity, labor, and equipment performance.
An important consideration in the tuning is to ensure that each area functions efficiently and that it considers the impact to downstream areas so that they do not become overloaded or starved. An example of a waveless approach is Dematic's sliding bubble algorithm, which uses operations research (OR) techniques to balance flow and avoid gridlock.
Whether fixed or mobile, the equipment in your facility requires software to operate
As your operation expands so must your equipment and the software intelligence behind it. Within the walls of the warehouse and beyond, today's carefully designed automated systems use warehouse optimization software to overcome simple to complex supply chain challenges. Use software to solve for:
Order to delivery cycle times in less than 2 hours

Supply shortages

Port disruptions

Truck shortages

Dynamically changing replenishment channels and demands

Labor shortages

As you look for solutions to tackle the challenges of ever-increasing order volumes, increasing variety in order profiles, and shorter delivery times, know that Dematic offers flexible solutions to meet your needs.
Our approach to solving supply chain challenges allows our customers to start their automation journey at a point of their choosing and enables system growth at their own pace. As a customer, you remain confident that the platform we offer will scale to your needs as your business evolves.