WesTrac to Streamline DC Operations with an AutoStore Solution from Dematic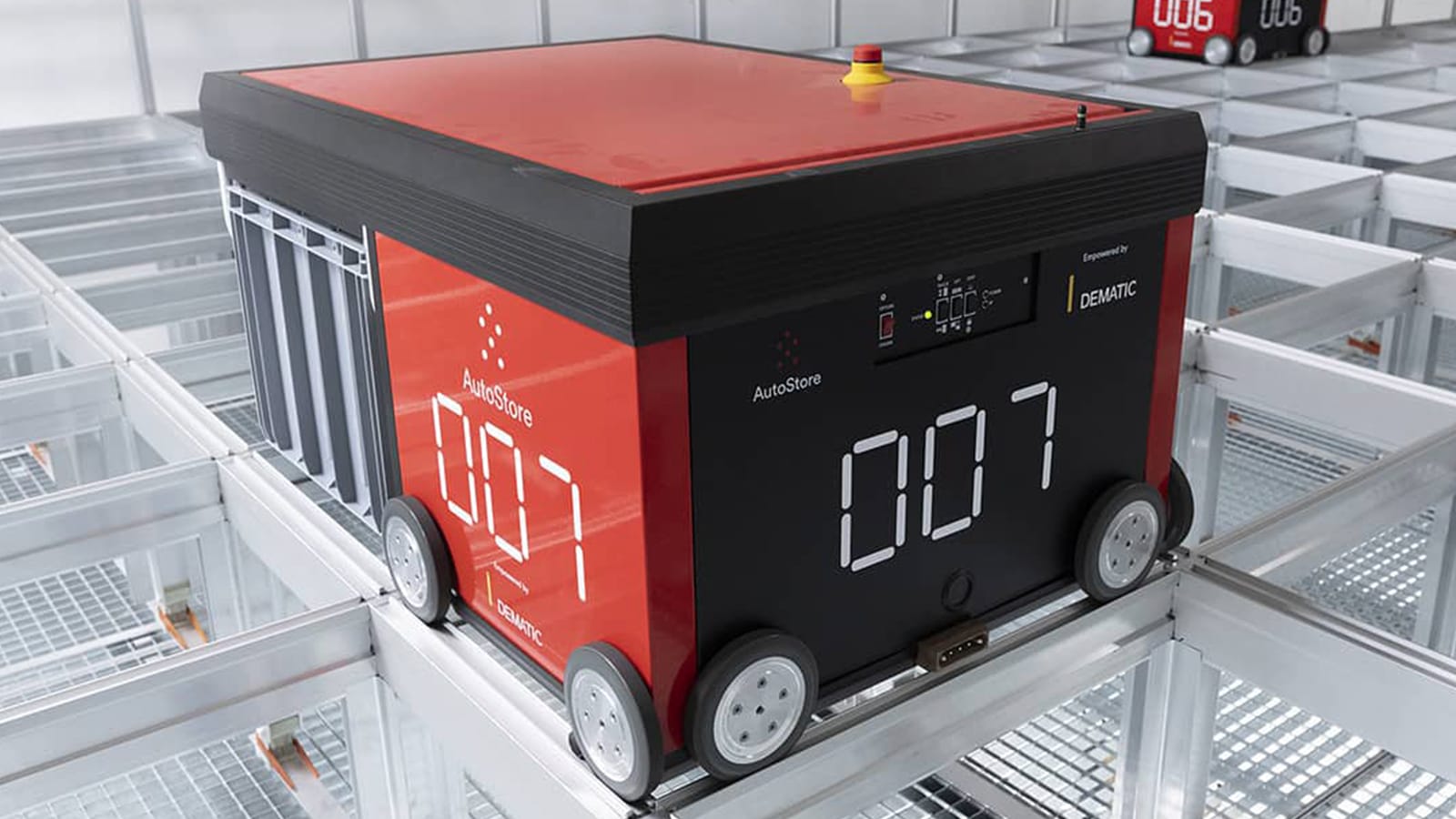 SYDNEY – WesTrac, leading Caterpillar® equipment provider to the construction, mining and agricultural industries, has announced plans to automate operations at its distribution centre in Tomago, NSW – with the deployment of an AutoStoreTM solution from Dematic.
AutoStore is an automated storage, goods-to-person (GTP) picking and fulfilment solution, designed to maximise warehouse space and minimise manual labour. When compared to a typical manual warehouse operation, AutoStore streamlines the process significantly, creating a highly efficient picking system – with one picker working at the equivalent of 4-5 manual pickers.
"Like many businesses, the pandemic created an unprecedented set of challenges for WesTrac as we worked to maintain high service levels to our customers across NSW and the ACT despite global supply chain delays and disruptions," said Danielle Bull – GM of Operations at WesTrac. "The high level of productivity and redundancy we anticipate from the AutoStore solution will ensure our orders are fulfilled and delivered on time, with optimised movements and operator interactions, and the flexibility for the system to match our business growth."
AutoStore is a unique and scalable solution. The grid can be easily expanded with minimal interruption and progressively filled with bins as storage demand grows. Businesses only need to invest in enough capacity to cover the short-term, allowing businesses to save their money for later, when the business reaches its growth targets, without overcapitalising if it doesn't.
"AutoStore is ideal for industries looking for an advanced, fully automated solution to maximise storage capacity and streamline warehouse picking operations," said Seth van Dijk, Business Development Manager, Dematic. "AutoStore delivers the latest in warehouse automation technology, while serving as one of the densest, small footprint storage systems on the market. Providing a high level of productivity and redundancy, the AutoStore solution will ensure that WesTrac can fulfill and deliver orders, with the solution able to adapt for further growth in the future."
Storage space and commercial real estate footprints are key challenges for organisations like WesTrac. Either by leasing or buying an existing parcel of land, building new facilities, or making use of existing structures, an organisation's commercial footprint can be a substantial (and growing cost) of business. With the highest storage density of any GTP solution in the market, AutoStore maximises existing spaces, limiting the need for costly commercial real estate expansion.
AutoStore is also one of the most sustainable warehouse picking solutions available today. AutoStore robots use power regeneration technology to reduce energy consumption.
"The AutoStore solution – powered by Dematic – works intelligently to utilise space within the warehouse with its unrivalled density and streamlined picking and replenishment capabilities. Built to cater for a variety of business demands, whether it be upscaling for future growth or gaining valuable insights into warehouse operations to deliver business-critical improvements, AutoStore is a solution designed for proactive planning, better productivity, and a self-sufficient warehouse, and we are excited to see WesTrac reap the benefits of this system upon the project's completion," said Seth.
About Dematic
Dematic designs, builds, and supports intelligent automated solutions empowering and sustaining the future of commerce for its customers in manufacturing, warehousing, and distribution. With research and development engineering centers, manufacturing facilities, and service centers located in more than 35 countries, the Dematic global network of over 11,000 employees has helped achieve successful customer installations for some of the world's leading brands. Headquartered in Atlanta, Dematic is a member of KION Group, one of the world's leading suppliers of industrial trucks and supply chain solutions.