Ducona Chooses Dematic for New Automation Solution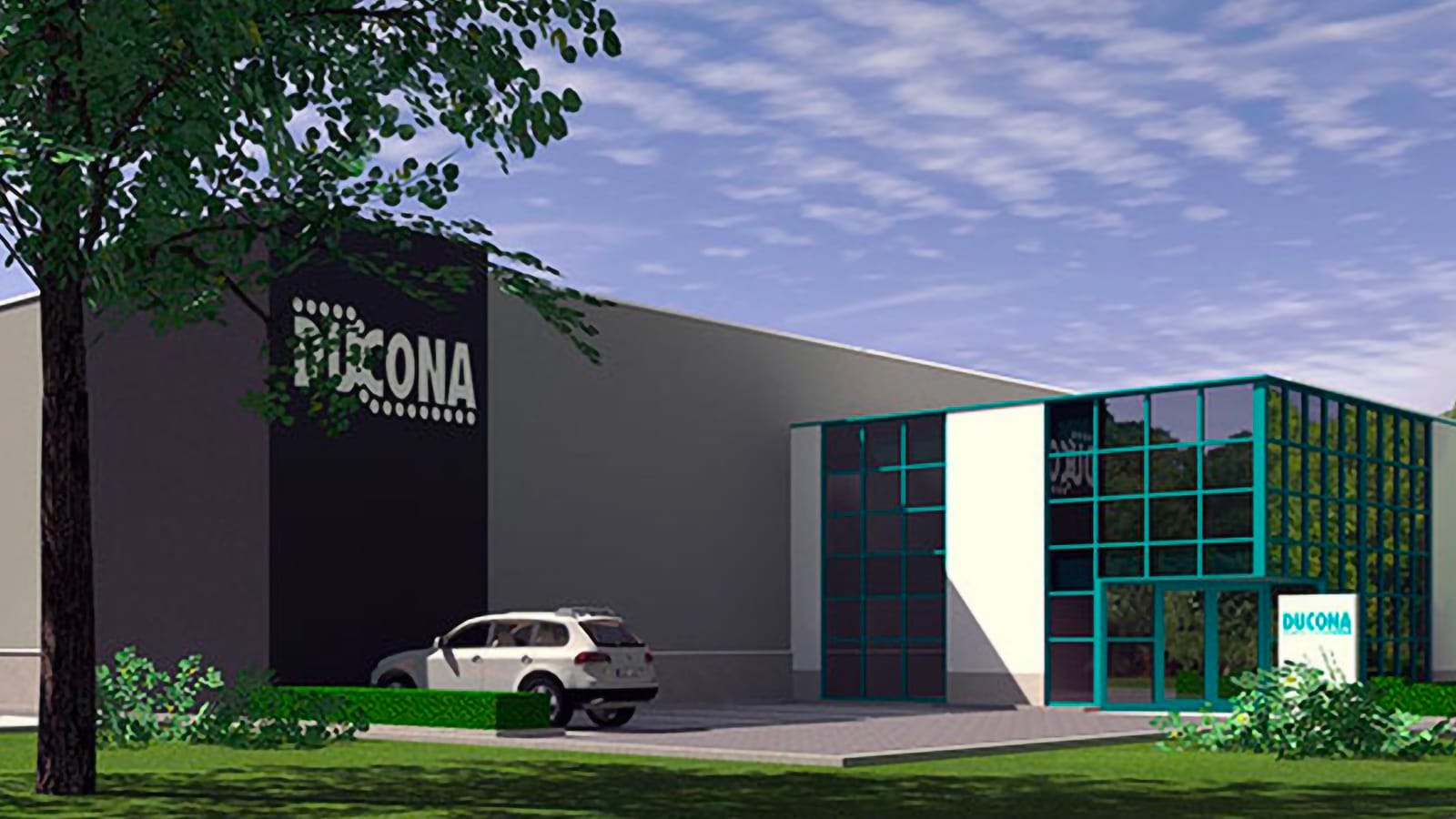 HEUSENSTAMM, Germany / AALTEN, Netherlands - Ducona, one of the leading manufacturers of standardized and customized PET packaging, has commissioned Dematic to supply an automation solution, featuring autonomous mobile robots (AMRs) and a 2D shuttle system. The AMRs will automate pallet transport from the production machines. A Dematic Warehouse Execution System (WES) software platform will control the warehouse and transport processes.
Ducona Holland BV is a fast-growing family business that produces over 250 million PET bottles and packaging units per year. These are used as standard or customized packaging for soft drinks, fresh juices, beer, wine, dairy products, milk, sauces, dressings, syrups, chemicals, automotive products, detergents, and cleaning products. To keep more products in stock for customers and significantly improve internal processes, the company is investing in automation solutions for more efficient storage and optimized transport to production.
Ducona is increasing its storage capacity and efficiency with a 2D shuttle system for around 2,700 pallet spaces. This system has an initial capacity of 20 incoming and 55 outgoing pallets per hour, but it can be scaled up to over 100 outgoing pallets per hour. Dematic automates the transport to production with three D1000 AMRs instead of 320 meters of conveyor technology. For the shuttle system, Dematic is working closely with the Stow Group. As a leading system integrator in WMS/WES software and comprehensive intralogistics automation, Dematic can offer Ducona a customized solution by combining standardized components. By controlling the system with Dematic software, Ducona benefits from a holistic solution.
AMRs are efficient, autonomous transport robots that carry a variety of loads more flexibly than other transport solutions, such as conveyor belts or monorails. AMRs allow companies to anticipate changes in their processes and order volumes more quickly, meeting the need for flexible scalability. AMRs are also operationally reliable and easy to deploy in multiple environments.
"We chose Dematic because of their ability to integrate standardized components into a flexible and scalable overall solution. We were pleased with the comprehensive and future-oriented concept, which closely matched our needs," says Gerben Schepers, Managing Director of Ducona.
"We very much appreciate that Ducona has chosen us for our automation solution, logistics knowledge, and industry experience," says Francis De Backer, Managing Director Dematic NV. "This is a great opportunity to introduce for the first time a Dematic AMR system in the Netherlands, based on our WES software platform and integrated in a total solution."
About Dematic
Dematic designs, builds, and supports intelligent automated solutions empowering and sustaining the future of commerce for its customers in manufacturing, warehousing, and distribution. With research and development engineering centers, manufacturing facilities, and service centers located in more than 35 countries, the Dematic global network of over 11,000 employees has helped achieve successful customer installations for some of the world's leading brands. Headquartered in Atlanta, Dematic is a member of KION Group, one of the world's leading suppliers of industrial trucks and supply chain solutions.