Dematic Announces 2022 Winners for FIRST Dematic Scholarship Program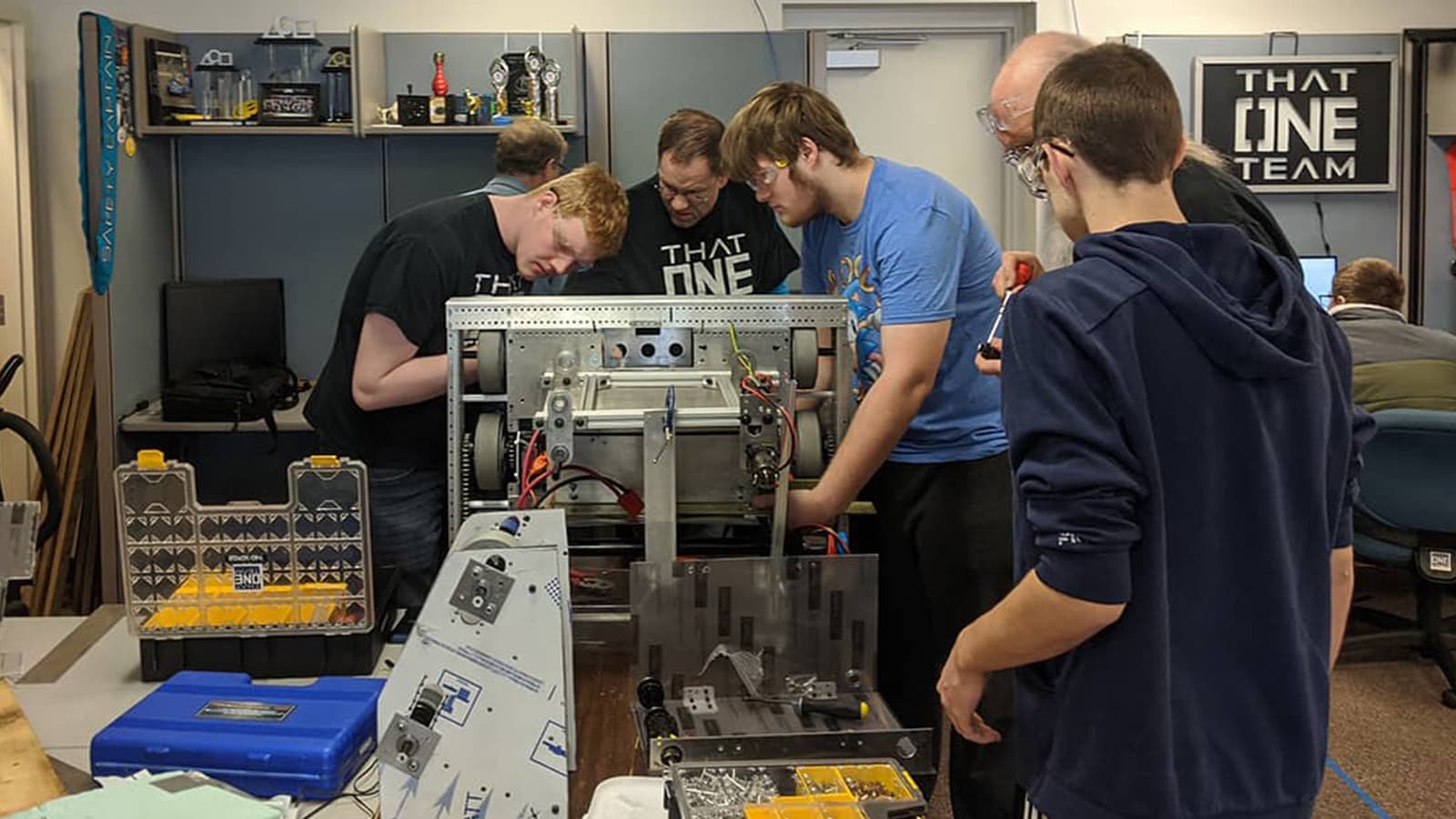 ATLANTA – Today, Dematic is excited to announce the 2022 recipients of its scholarship program for students pursuing careers in STEM-related industries. Now in its second year, this scholarship is part of Dematic's $50,000 commitment to the science, technology, engineering, and math education non-profit, FIRST.
Students Javier Lopez-Marrero from Davie, Florida and Louisa Wood from Bayside, Wisconsin have each been awarded $5,000 to put toward a post-secondary degree or technical certification. Dematic also awarded five additional $1,000 scholarships to Robert Delghiaccio, Arko Ghosh, Silas Hoffman, Braden Terpstra, and Alexis Udowychenko.
"It is such a privilege to be awarded a FIRST/Dematic scholarship, and I appreciate the support Dematic gave my team and other FIRST teams during our competition," said recipient Braden Terpstra. "I am excited to use this scholarship to continue my STEM education in IT and cybersecurity as I return in the fall for my junior year at Grand Valley State University."
The scholarship program is a continuation of Dematic's long-standing partnership with FIRST (For Inspiration and Recognition of Science and Technology). Founded in 1989, FIRST aims to encourage student interest in science and robotics while developing life skills through mentorship and hands-on learning. Dematic engineers are part of a worldwide network of mentors who guide and support students as they pursue robotics competitions at the middle and high school level.
"I have witnessed firsthand the innovative ideas generated by these FIRST students," said Dematic Americas Executive Vice President Mike Larsson. "Their fresh ways of thinking, combined with their deep knowledge of robotics at such an early age, prepares them well for careers in advanced technology. Through these scholarships, we are helping to unlock their potential and build the future STEM leaders of tomorrow."
The FIRST/Dematic scholarship is an important part of Dematic's community outreach program. Dematic encourages employees to get involved with local FIRST robotics teams. Within the last year, Dematic volunteers spent more than 2,600 hours providing guidance and mentorships to students preparing for competitions and careers in STEM.
| | | | |
| --- | --- | --- | --- |
| Name | Hometown | College/University Attending | Scholarship Amount |
| Robert Delghiaccio | Hackettstown, N.J. | Rutgers University | $1,000 |
| Arko Ghosh | Tampa, Fla. | Massachusetts Institute of Technology | $1,000 |
| Silas Hoffman | Muscatine, Iowa | Iowa State University | $1,000 |
| Javier Lopez-Marrero | Davie, Fla. | University of Central Florida | $5,000 |
| Braden Terpstra | Wyoming, Mich. | Grand Valley State University | $1,000 |
| Alexis Udowychenko | Orlando, Fla. | University of Central Florida | $1,000 |
| Louisa Wood | Bayside, Wis. | Massachusetts Institute of Technology | $5,000 |
About Dematic
Dematic designs, builds, and supports intelligent automated solutions empowering and sustaining the future of commerce for its customers in manufacturing, warehousing, and distribution. With research and development engineering centers, manufacturing facilities, and service centers located in more than 35 countries, the Dematic global network of over 11,000 employees has helped achieve successful customer installations for some of the world's leading brands. Headquartered in Atlanta, Dematic is a member of KION Group, one of the world's leading suppliers of industrial trucks and supply chain solutions.