Dematic hosts Virtual Customer Events with showcase of Landmark Group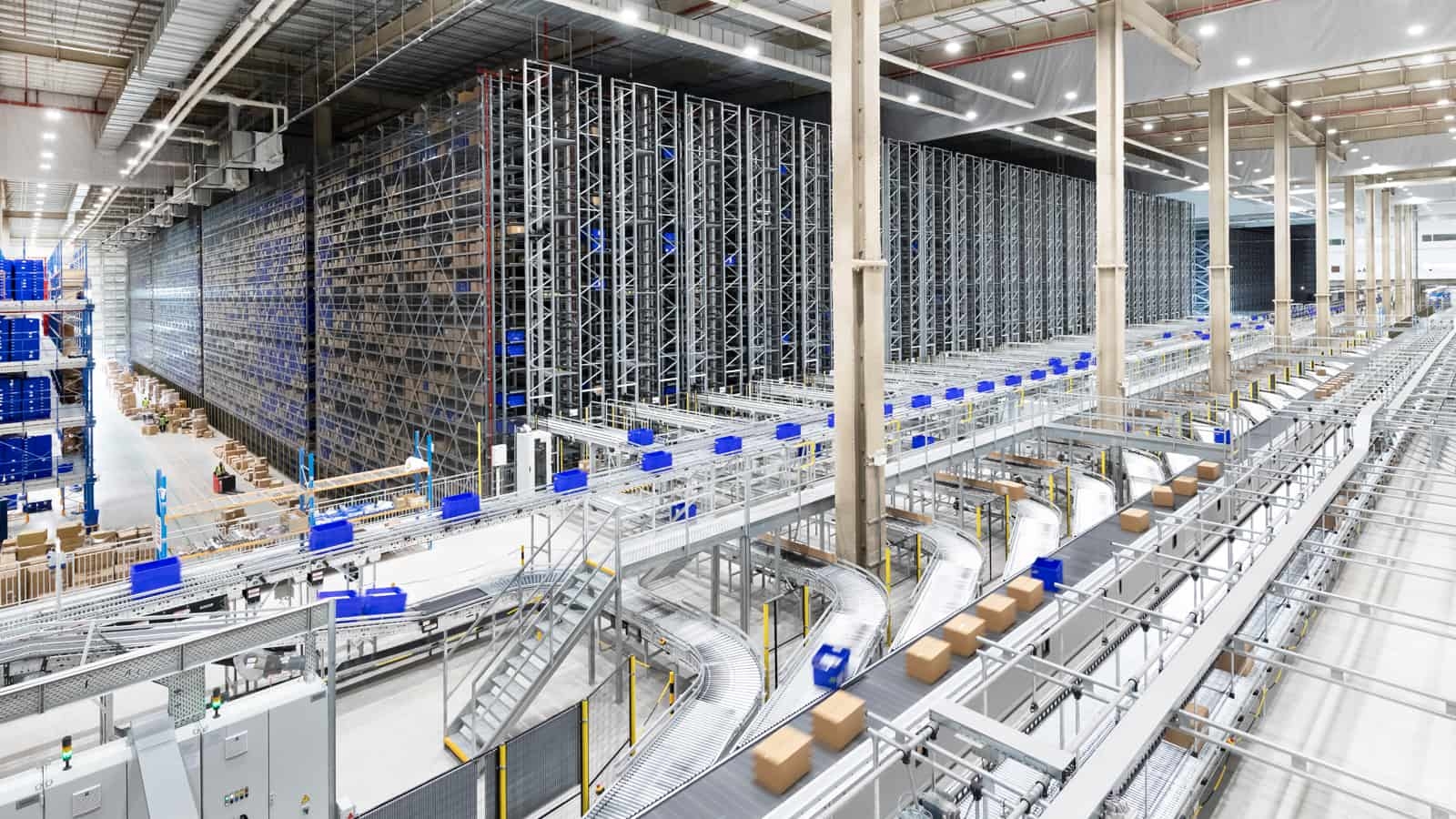 HEUSENSTAMM, Germany—Dematic continues its Dematic Virtual Event series on 18 February with a new Customer Day. Multinational retailer Landmark Group has launched its new mega distribution centre in Dubai, UAE, which the Dematic has automated. During an online tour of the 265,000 m² facility, participants will be able to take a close look at the largest Dematic Multishuttle® system to date (with over 1,200 shuttles, 94 lifts and almost 950,000 storage locations) and a Garment-on-Hanger (GOH) system with two million items of clothing. There will also be expert presentations on promising products and industry solutions. As an international event attracting participants from EMEA, this will be held in English. The next Dematic Customer Day is already planned for March this year. The focus will be on the grocery industry, and the customer will be Belgian grocery chain, Ahold Delhaize.
"In the current situation, digital events have become an important tool for maintaining contact with customers and conveying information. With the Dematic Virtual Events series, we have created a unique way to present our innovative solutions and at the same time to provide exclusive insight into live projects", says Jessica Heinz, Director of Marketing, Dematic Central Europe. The response to our two previous events clearly showed how strong interest is in information about innovative intralogistics solutions despite the absence of face-to-face events.
Once again, decision-makers, warehouse managers and supply chain managers can expect an informative and varied program at the virtual Customer Day, including discussion about current and future supply chain challenges. We hope the exchange of ideas will provide new impetus for the development of future solutions. "We consider the exchange of current developments in the market to be critical to success," adds Heinz.
The highlight of the event is a virtual tour through the systems of Landmark Group's new premier distribution centre in Dubai. Participants will be given exclusive insights into the inner workings of the ultra-modern facility with a special presentation from Mihin Shah, Chief Supply Chain Officer, Landmark Group. They can experience the largest Dematic Multishuttle system to date with over 1,200 shuttles, 94 lifts and almost 950,000 storage locations on up to 33 levels delivering up to 15,000 totes per hour. Participants will witness the Dematic GOH system, which can accommodate nearly two million garments. In addition, the facility features the tallest pallet high-bay warehouse of its kind in the UAE.
At the exclusive online event, top speakers will also provide more detailed insights into the Landmark Group project itself, including software and service, and present forward-looking solutions for intralogistics.
Further information on the event can be found at: Customer Day Landmark. Free registration is also possible there.
About Dematic
Dematic designs, builds, and supports intelligent automated solutions empowering and sustaining the future of commerce for its customers in manufacturing, warehousing, and distribution. With research and development engineering centers, manufacturing facilities, and service centers located in more than 35 countries, the Dematic global network of over 11,000 employees has helped achieve successful customer installations for some of the world's leading brands. Headquartered in Atlanta, Dematic is a member of KION Group, one of the world's leading suppliers of industrial trucks and supply chain solutions.