Supply Chain Chaos Is Not Going Away This Year. It's Time to Give Automation Serious Thought.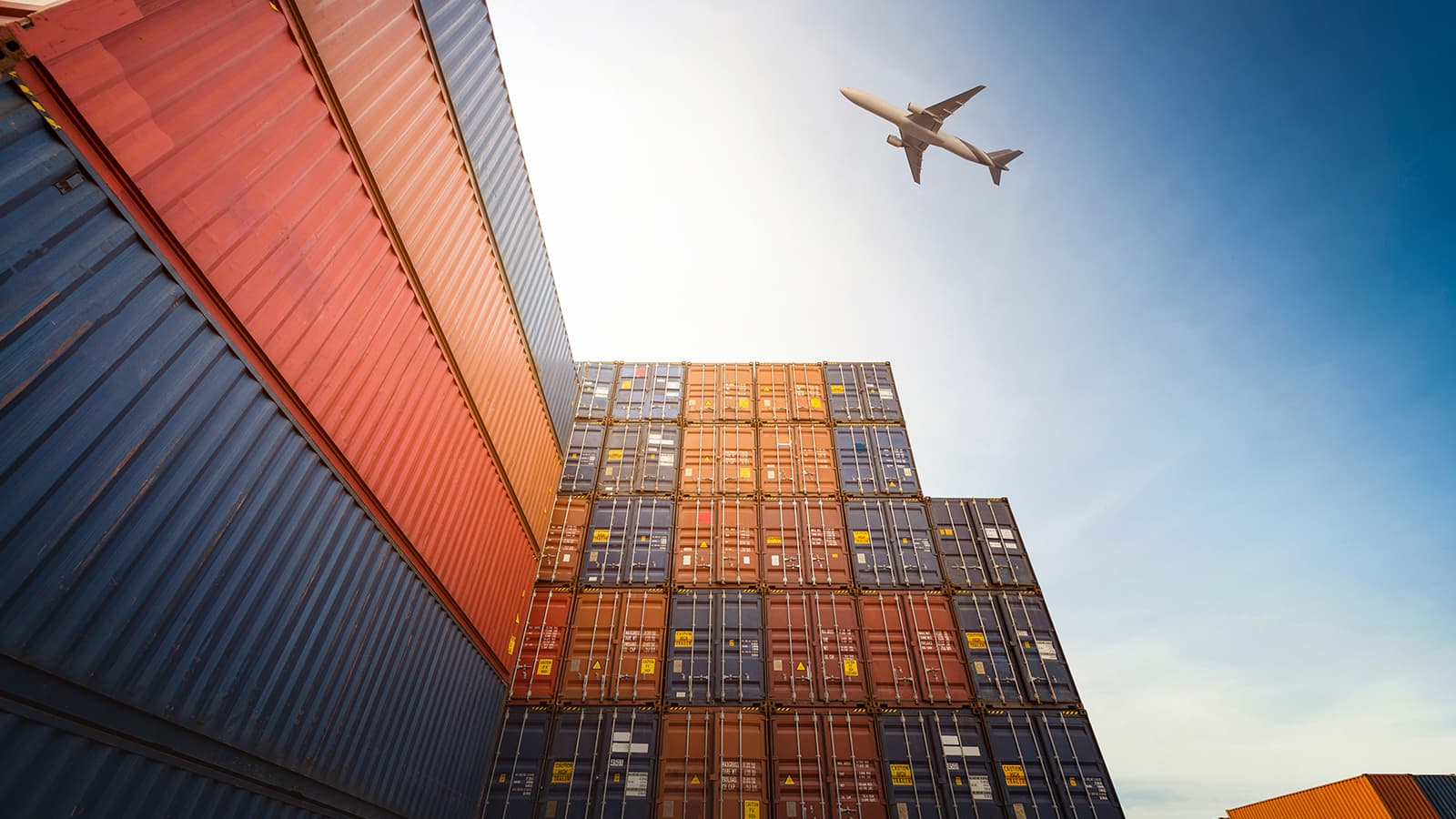 Find out how new tech tools are making major inroads in factories and retail operations.
As the triple whammy of 40-year record inflation, hiring hurdles, and supply chain bottlenecks continues to throttle commerce in America, smart businesses are getting creative.
From rethinking fulfillment and materials handling systems to planning now for the spring shopping season of 2023, here's how to negotiate ongoing supply headaches.
Adopt flexible automation
Just as you might cross-train employees to pinch hit in other departments during the high season, flexible automation can help your machinery or services amass greater utility. In today's quickly changing environment, now may be an ideal time to invest in more flexible systems that can be quickly retasked in response to customer demand, says Mike Larsson, an executive at the Atlanta-based logistics solution company Dematic. Think of a distribution center's software system, which could morph from simply recording orders to offering real-time data analytics on orders to help suppliers scale up or down with market fluctuations and labor challenges.
Put robots to work
Up until the latest quarter, e-commerce growth had been one of the few bright spots for companies in the past two years. But that's also amplified the demand for labor, which may make automation necessary. Warehouse owners are increasingly getting savvy to the need. Analysts at market research company ABI Research predict that the number of warehouses using robotics will grow from 4,000 to 50,000 globally by 2025, with nearly half of them--23,000--featuring in the U.S. alone.
"With robotics," Larsson says, "you can further automate your system to continuously pick orders--enabling increased throughput during peak seasons." These robots are designed to help human workers perform diverse tasks in the warehouse environment, adds Larsson. Some robots follow human pickers around the warehouse floor and act as mobile storage bins for picked orders. They can also transport materials, suppliers, and inventory within warehouse facilities.
Be clear-eyed about the cost of automation, however. While a robot can be great if you don't have humans willing to do the job, if you're displacing an employee with that tech, you might want to cross-train that human worker. Redeploying employees who are displaced by automation can ensure that each person is contributing their maximum value. For example, you might move extroverted employees into sales or technical support, and create a department dedicated to robot programming and utilization.
Nurture strong partnerships
The Marshall, North Carolina-based private-label manufacturer FedUp Foods relies on trading with long-standing suppliers. Swapping surplus goods for low-stock items has helped the company survive the supply chain chaos to this point, says Zane Adams, FedUp's co-CEO.
The company traded a pallet of kombucha for a pallet of toilet paper during the depths of the pandemic, says Adams. It's just one more reason to maintain a strong relationship with vendors, he adds. "Our best response to this supply chain chaos has been to remain extremely human, and treat our suppliers like real humans who are also struggling to navigate the noise and distractions," says Adams.
Reevaluate product lines
While diversity of supply can certainly attract more customers, it can turn into a weakness if it's being used to support an excessively broad range of products, which can be disrupted by a shortage of components.
Alison Cayne, founder and CEO of Haven's Kitchen, a New York City-based creative cooking company, says she had to let go of her favorite sauce during the pandemic after one of the ingredients became unavailable. She suggests business leaders try to avoid excessive ingredient lists and have backups for every ingredient to avoid an abrupt supply-side shortage.
"Everything is taking two to three times longer to produce, so we all have to be super vigilant about at-risk ingredients and plan accordingly as much as we can," says Cayne.
Plan ahead
If the pandemic taught entrepreneurs anything, it's that it's never too late to plan, says Bill Thayer, co-founder and co-CEO of Fillogic, a New York City-based logistics platform for retailers. In an interview with Inc. last year, Thayer said businesses ought to plan for busy seasons one year ahead. "Be extra careful and critical of buying seasonal products that have a short arrival window. If you are shipping seasonal items, act fast," he said.