Dematic to Automate New Logistics Hub for the Amadori Group Linking Their Facilities in Central and Northern Italy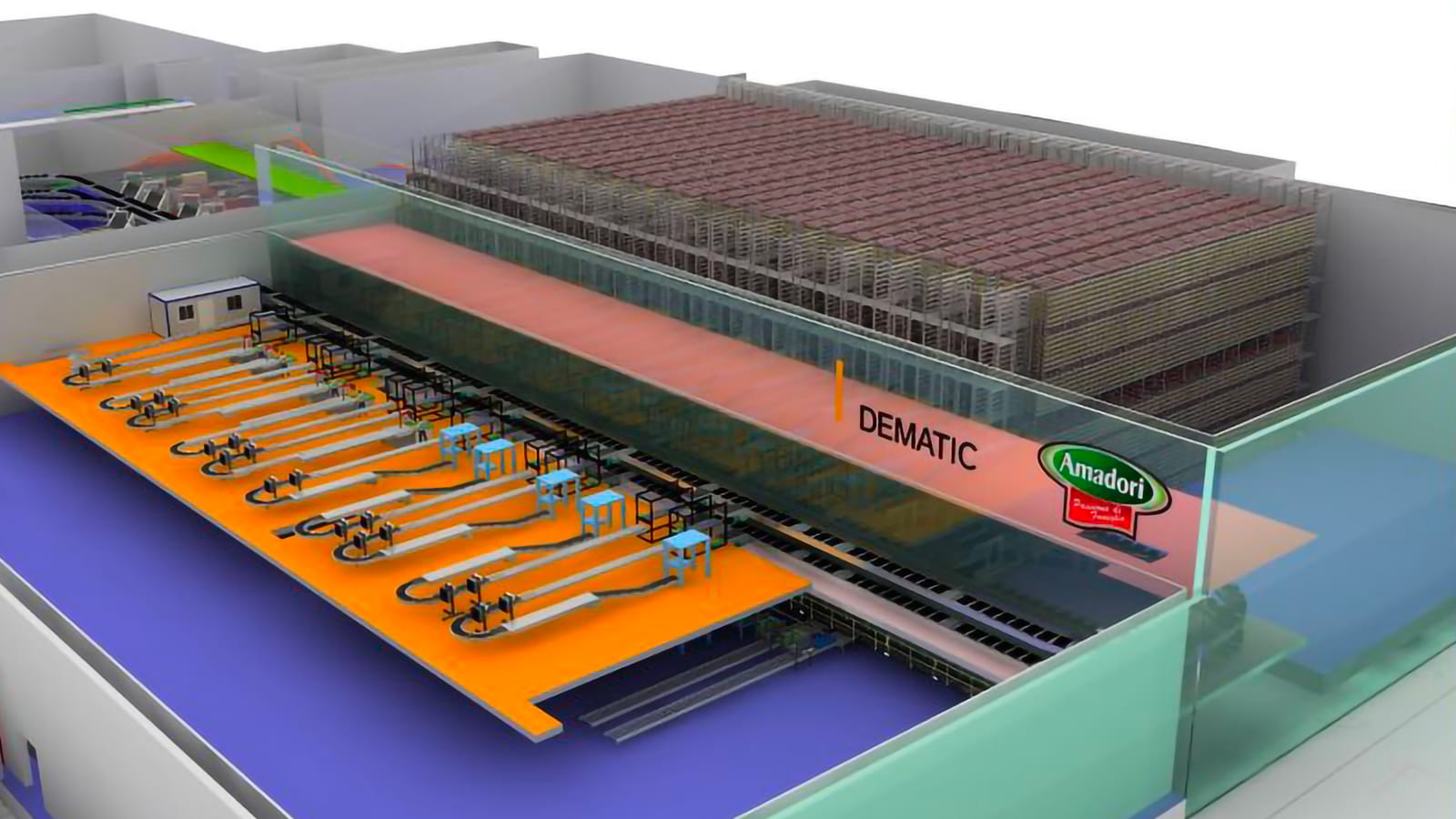 CERNUSCO SUL NAVIGLIO, Italy - The Amadori Group, a leader in the Italian food industry and a specialist in the poultry sector with distribution to more than 30,000 shops, has selected Dematic to provide automation at its historic site in Cesena, Italy.
The Dematic automation solution will begin operation in 2022 at the Cesena Logistics Hub. It will be an integrated system with multiple technologies designed to boost sales volume development, reduce order picking costs, and enhance workplace safety with ergonomic workstations.
Mauro Corona, Sales Director Dematic Italy, says, "This project has a very strong innovation component made possible by Dematic's extensive product portfolio, our worldwide experience in the meat sector, and the collaboration between our team and Amadori's logistics management from the early stages of solution analysis."
"The new logistics platform will enable us to better address the profound changes expected in the retail sector," says Maurizio Linari, Logistics Director of the Amadori Group. "Technological and social developments are setting the pace of change, and e-commerce (direct or indirect) for meat and poultry is growing at a faster pace than ever before and will soon account for a significant share of the market. Automated logistics will play an increasing important role in meeting demand."
The new logistics center will integrate the current one and will have a direct connection with the production departments in Cesena to receive the product in the warehouse from the crate departments and eliminate the palletization phase aimed at storage.
The project replaces the current warehouse control system (WCS) software with Dematic software that can scale to fit application scenarios within different architectures, will be integrated with third-party warehouse management system (WMS) software. This kind of flexibility is the real strength of Dematic software. This platform supports multiple operational requirements and features virtual emulation, which allows extensive testing and validation of Dematic software to mitigate risk and manage change.
Bernard Biolchini, EVP Dematic EMEA, says, "It is a pleasure to embark on a journey with a historic, family-run company like Amadori Group. They are a perfect example of tradition and innovation, and we are without a doubt very excited about building a solid partnership with such a forward-looking customer."
About Dematic
Dematic designs, builds, and supports intelligent automated solutions empowering and sustaining the future of commerce for its customers in manufacturing, warehousing, and distribution. With research and development engineering centers, manufacturing facilities, and service centers located in more than 35 countries, the Dematic global network of over 11,000 employees has helped achieve successful customer installations for some of the world's leading brands. Headquartered in Atlanta, Dematic is a member of KION Group, one of the world's leading suppliers of industrial trucks and supply chain solutions.