Groupe Robert Partners with Dematic on One of the Tallest 3PL Facilities in Canada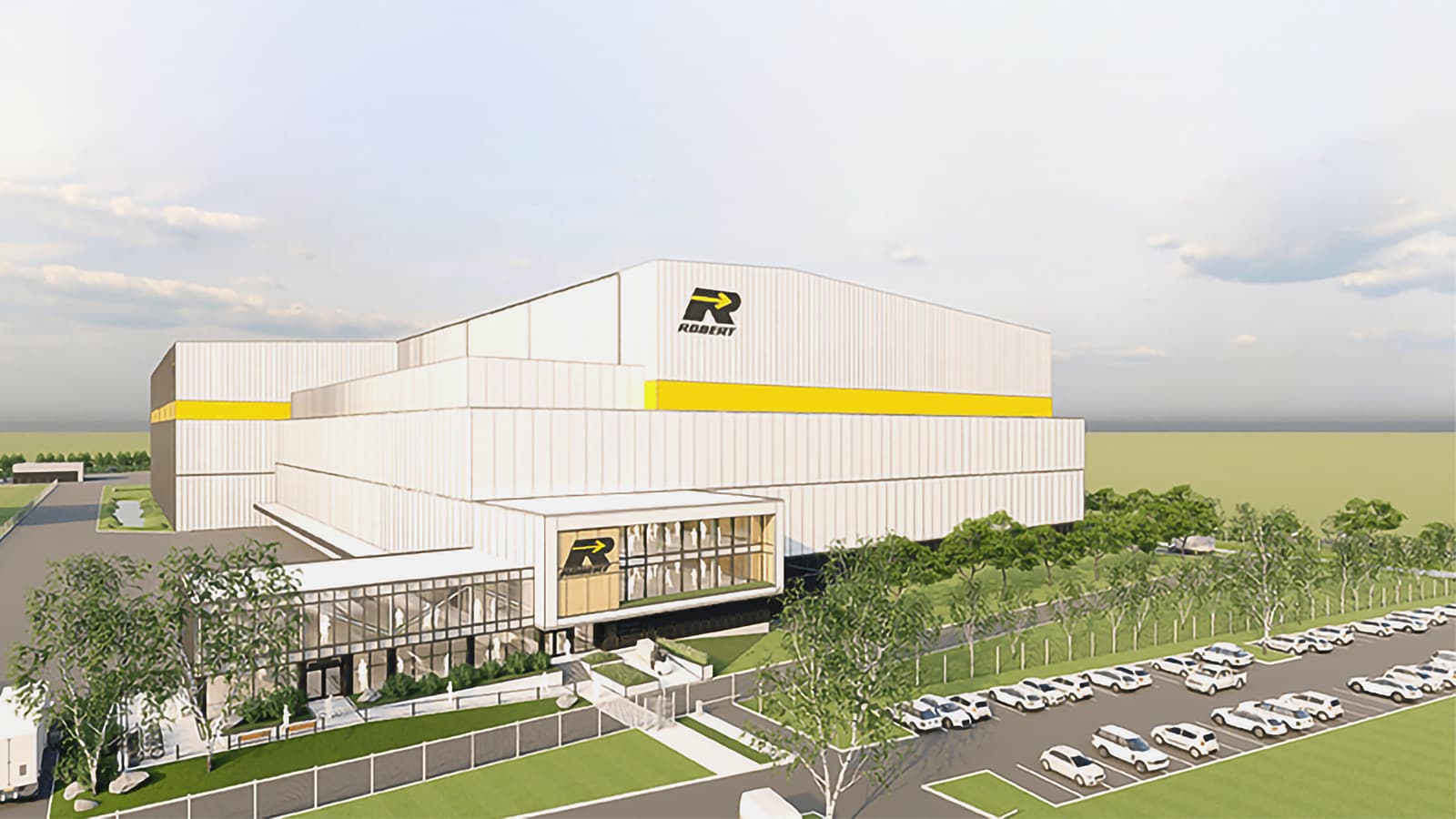 New Facility Designed to Meet the Food and Beverage Industry's Growing Demand for Refrigerated and Frozen Goods
MISSISSAUGA, Canada — Intelligent automation provider Dematic announced today its partnership with Groupe Robert on a new distribution centre featuring 130-foot-tall cranes that will support high-density storage and fulfillment of fresh and frozen product. The Dematic Automated Storage and Retrieval System (AS/RS) will be one of the tallest for a third-party logistics (3PL) facility in Canada and the first of its kind in Quebec. Completion is expected by February 2023.

"We have experienced continuous demand from our customers for increased capacity, and so a new building was inevitable," said Michel Robert, President & CEO, Groupe Robert. "With Dematic we were able to plan ahead to forecast growth expectations, save on costs and support our strong environmental sustainability initiatives."
The AS/RS will feature storage capacity for 60,000 pallets — 30,000 in fresh temperatures and 30,000 in frozen (down to -28 degrees Celsius). A high-performance carbon dioxide system will provide the refrigeration, which is both highly efficient and considerably safer than ammonia or freon. In addition, a low oxygen system will mitigate fire hazards.
The facility will be equipped with a heat recovery system allowing it to use heat generated by the refrigeration equipment to warm the inside of the facility as well as to melt snow outside the loading docks. The system has the capacity to heat the equivalent of 100 single-family homes. Solar panels to augment energy efficiency and a rainwater collection system for washing trailers also contribute to sustainability.
"The Groupe Robert team made clear their priorities for this facility," said Vera Friedrich, Managing Director, Dematic Canada. "The solution will deliver on those priorities — increased capacity, lower operation costs and improved sustainability. And building 'tall' instead of 'wide' will not only save real estate expense, but reduce energy consumption as well. We are extremely proud to partner with such a forward-looking company."
About Dematic
Dematic designs, builds, and supports intelligent automated solutions empowering and sustaining the future of commerce for its customers in manufacturing, warehousing, and distribution. With research and development engineering centers, manufacturing facilities, and service centers located in more than 35 countries, the Dematic global network of over 11,000 employees has helped achieve successful customer installations for some of the world's leading brands. Headquartered in Atlanta, Dematic is a member of KION Group, one of the world's leading suppliers of industrial trucks and supply chain solutions.