Dematic Automation Helps John Dee Scale Up QLD Meat Processing Facility to Meet Growing Beef Export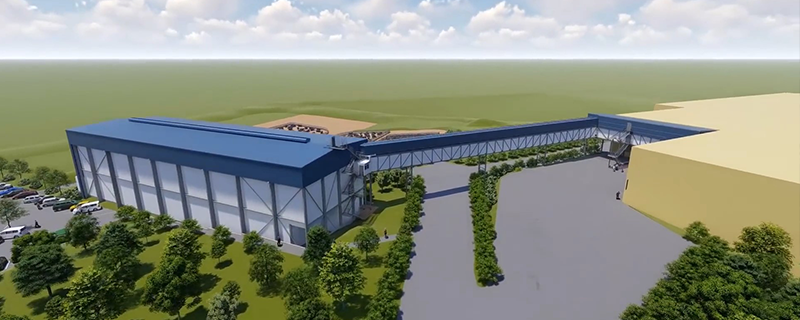 SYDNEY — Australia's oldest single-family owned meat processor, John Dee, has commenced the implementation of the Dematic Multishuttle® Meat Buffer Storage and Handling System at its Queensland abattoir in Warwick to meet growth in customer demand and streamline operations in sub-zero conditions.
With the help of project partner Wiley, John Dee is implementing the Dematic automated solution to optimise facility operations and provide better workplace safety by overcoming the challenges associated with working in harsh temperatures. The solution is purpose-designed to enable John Dee to scale up and increase its premium beef export market share.
"The Warwick facility supplies thousands of varieties of beef cuts to more than 145 customers in over 37 export markets, and those numbers are only growing," explained John Hart, Owner of John Dee, Warwick. "Our recent expansion of our Warwick facility is the largest single investment in the company's 80-year history and supports our business growth and competitiveness during a time when beef exports are rising significantly."
Based on Dematic's Multishuttle Automated Storage and Retrieval System (AS/RS), the solution has been deployed by meat processors in refrigerated environments around the globe. It provides companies like John Dee with a range of advantages over post-production manual distribution and despatch, with multiple aisles accommodating for both chilled and frozen environments with the flexibility to cater for any future temperature changes required by different markets. These features are beneficial when exporting products from frozen and chilled storage environments for markets where the cold supply chain is anticipated to mature and expand over the next few years, particularly in export markets such as China, Vietnam and greater Southeast Asia.
"In selecting Dematic for this project, we were able to ensure that we were working with a system that was able to adapt and cater for the future growth of John Dee, with the ability to increase productivity to match significant surges in demand, whilst also providing improved worker safety," said Rob Barron, Wiley CEO.
The four-aisle, 30-level Dematic Multishuttle solution automatically stores product cartons coming out of production and builds and sequences the cartons for manual and automated palletisation and direct container loading. This greatly improves operational efficiency, productivity, transparency and order precision and addresses the needs of an increasingly complex supply chain. Two aisles manage products chilled to -1°C and the other two manage products frozen at -20°C, which reduces reliance on staff to build and lift heavy cartons in these harsh environments.
The solution includes a frozen Multishuttle aisle that John Dee can switch to chilled in response to anticipated future growths and advancements in cold supply chain export markets across Asia.
"Our advanced Multishuttle system provides a high performance, accurate, safe and cost-effective automated order fulfilment and despatch processing solution for Australia's meat industry, and we are very excited to see John Dee reaping the many benefits at their Warwick facility," said Soeren Schauki, Business Development Manager at Dematic.
About John Dee

Established in 1939, John Dee is a family-owned Australian company with four generations of experience in producing and selling outstanding beef products, enjoyed by thousands of customers nationwide and around the world. Established by the Hart family, John Dee has a reputation for quality and service in the beef processing industry. The John Dee brand has one hundred percent commitment to quality and consistency which has been the philosophy of the company since its creation. The processing plant is located in Warwick, Queensland, ideally situated on the Darling Downs, just two hours from the port of Brisbane with ready access to prime Southern Downs and New England Tableland cattle. http://www.johndee.com.au/
About Dematic
Dematic designs, builds, and supports intelligent automated solutions empowering and sustaining the future of commerce for its customers in manufacturing, warehousing, and distribution. With research and development engineering centers, manufacturing facilities, and service centers located in more than 35 countries, the Dematic global network of over 11,000 employees has helped achieve successful customer installations for some of the world's leading brands. Headquartered in Atlanta, Dematic is a member of KION Group, one of the world's leading suppliers of industrial trucks and supply chain solutions.