Dematic Expands Presence In Texas And Creates New Jobs With Opening Of Plano Office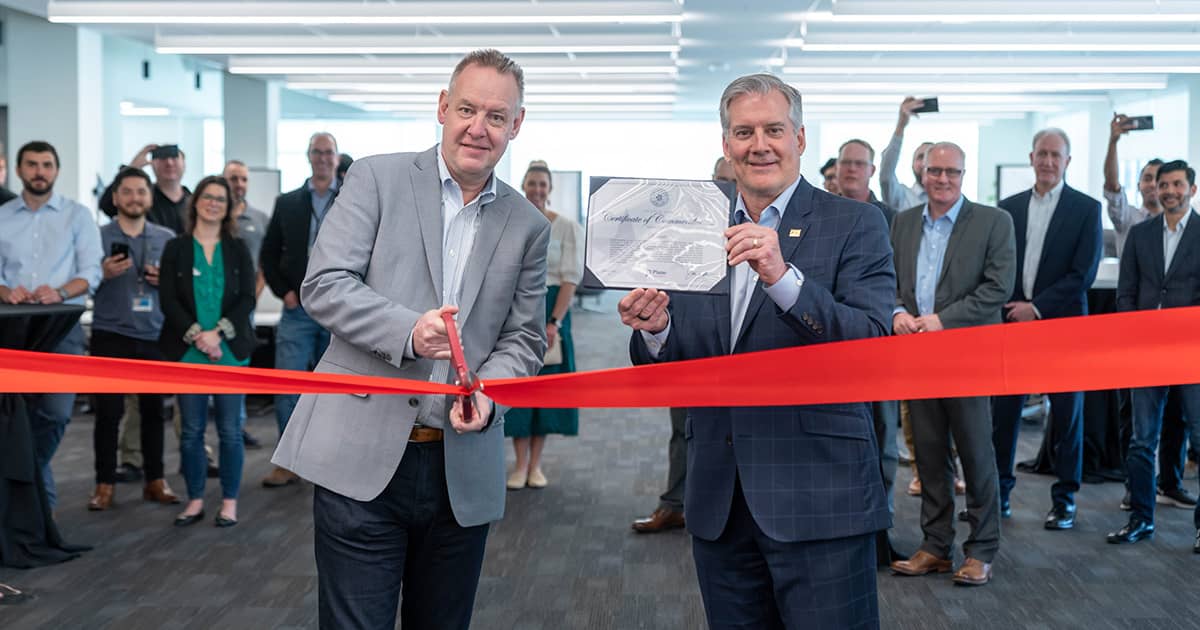 ATLANTA – Today, Dematic — the world's second-largest global logistics and warehouse automation company — opened a new engineering office in Plano, Texas with a ceremonial ribbon cutting. Dematic is extending its 20-year presence in the growing major metropolitan Dallas/Fort Worth area, having invested $2.5 million to relocate the company's former Lewisville, Texas office to a new space dedicated to engineering.
"Our company is growing at a rapid rate," says Dematic Americas Executive Vice President, Mike Larsson. "We are excited about our momentum and want to use it to build a larger presence in the Dallas/Fort Worth area. Our new Plano office will serve as Dematic's third talent hub alongside Atlanta, Georgia and Grand Rapids, Michigan."
The new office spans 45,000 square feet and will hold up to 400 employees, including team members who had previously worked at a Dematic location in Lewisville, Texas for the past 15 years. The office will mostly be home to engineers as part of Dematic's Global Project Engineering team ensuring operational and software success for customers.
Dan Gullette, Dematic Americas Vice President, Portfolio Project Management says, "Dematic wants to be where our customers are, and with the growth of supply chain and logistics in the Dallas/Forth Worth area, Plano was a perfect choice. We look forward to working with local government, partnering with the Chamber, and investing in the community."
To kick off the grand opening week, the Dematic Americas Leadership team supported the city of Plano with a community outreach project benefitting the Plano Libraries. Dematic team members unpacked and organized boxes of donated books that were in storage due to library closures.
Dematic is currently hiring. Learn more about the open positions in the Dallas/Fort Worth area on our career page.
About Dematic
Dematic designs, builds, and supports intelligent automated solutions empowering and sustaining the future of commerce for its customers in manufacturing, warehousing, and distribution. With research and development engineering centers, manufacturing facilities, and service centers located in more than 35 countries, the Dematic global network of over 11,000 employees has helped achieve successful customer installations for some of the world's leading brands. Headquartered in Atlanta, Dematic is a member of KION Group, one of the world's leading suppliers of industrial trucks and supply chain solutions.