Dematic Consolidates Partnership with Space 2000, An Expanding Italian Apparel Company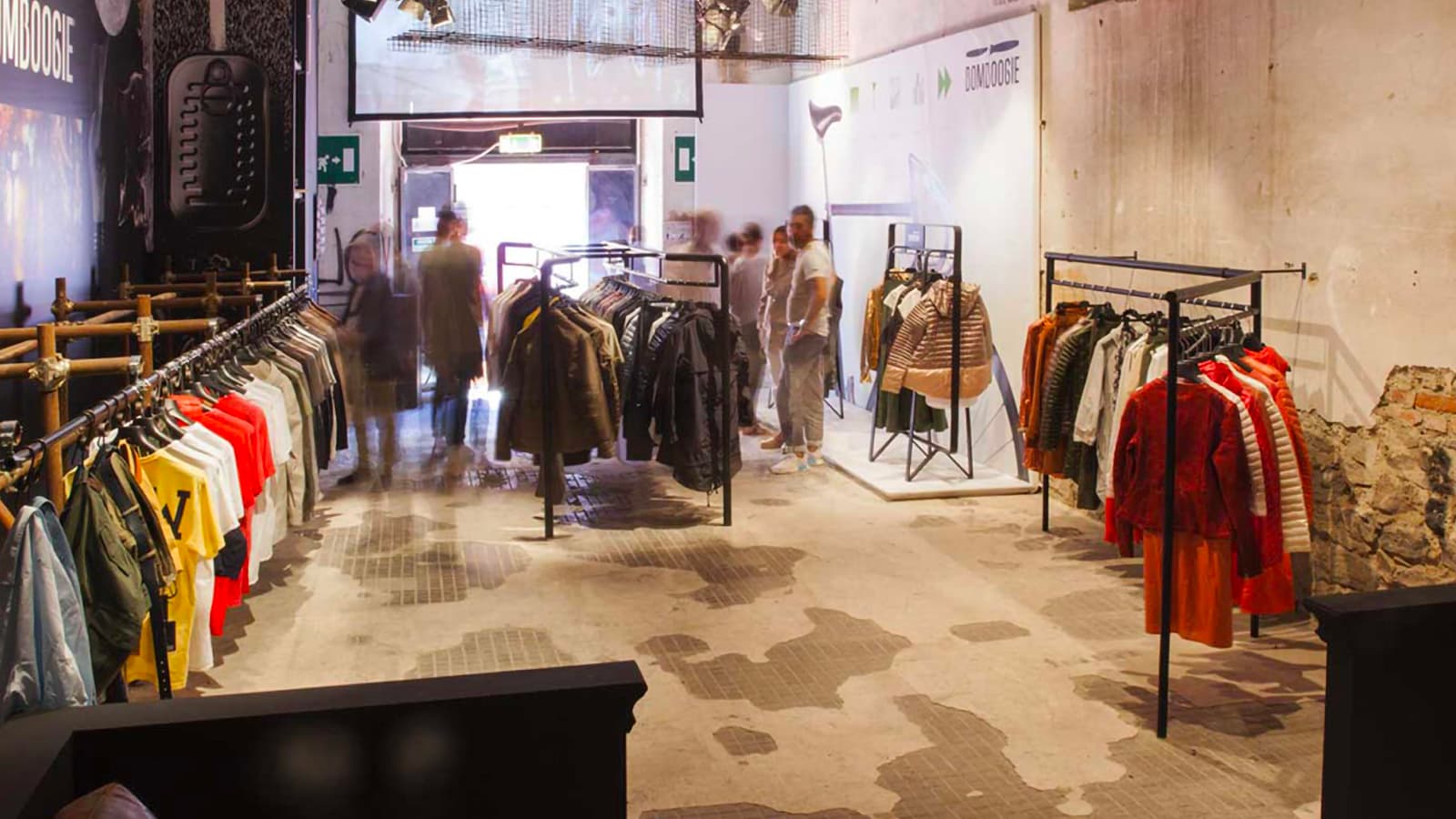 CERNSCO SUL NAVIUGLIO, Italy – Automation specialist, Dematic, announces a significant new project for Space 2000, an Italian apparel company and owner of the outerwear and urbanwear brands such as Bomboogie, Macchia J, Proleather, and AI Riders On The Storm. The project will provide further automation to the Space 2000 logistics hub and continue the ongoing relationship of trust between Dematic and Space 2000.
In 2017, Space 2000 looked to Dematic for a solution to solve its storage problems and reduce errors and order preparation times. In 2018, the first automated warehouse was installed at the Baldissero Canavese (TO) site. It featured miniload technology combined with manual goods-picking bays and an RFID tunnel for garment recognition capable of tracking the movements of each item within the facility.
Recently Space 2000 decided to take a further step towards automation and add a system for handling flatwork garments. For this type of application and the limited space available, a solution featuring AutoStore™ technology was chosen.
Agostino Carpani, Dematic Italy's Sales Manager, said, "The projects developed with Space 2000 demonstrate how it is possible to create a strong and lasting partnership with a rapidly expanding company whose needs are changing rapidly. The new AutoStore system will allow Space 2000 not only to increase the capacity and accuracy of order preparation but also to have greater flexibility in managing the different sales channels (retail, e-commerce).
Manuele Musso, Managing Director of SPACE 2000, added, "We believe in working with the best partners on the market. We chose Dematic because it is a leader in its field and its solutions help us to manage the complexities that multichannel logistics challenge us with every day."
About Dematic
Dematic designs, builds, and supports intelligent automated solutions empowering and sustaining the future of commerce for its customers in manufacturing, warehousing, and distribution. With research and development engineering centers, manufacturing facilities, and service centers located in more than 35 countries, the Dematic global network of over 11,000 employees has helped achieve successful customer installations for some of the world's leading brands. Headquartered in Atlanta, Dematic is a member of KION Group, one of the world's leading suppliers of industrial trucks and supply chain solutions.