Dematic Automates Warehouse of Kitchen Manufacturer Schmidt Groupe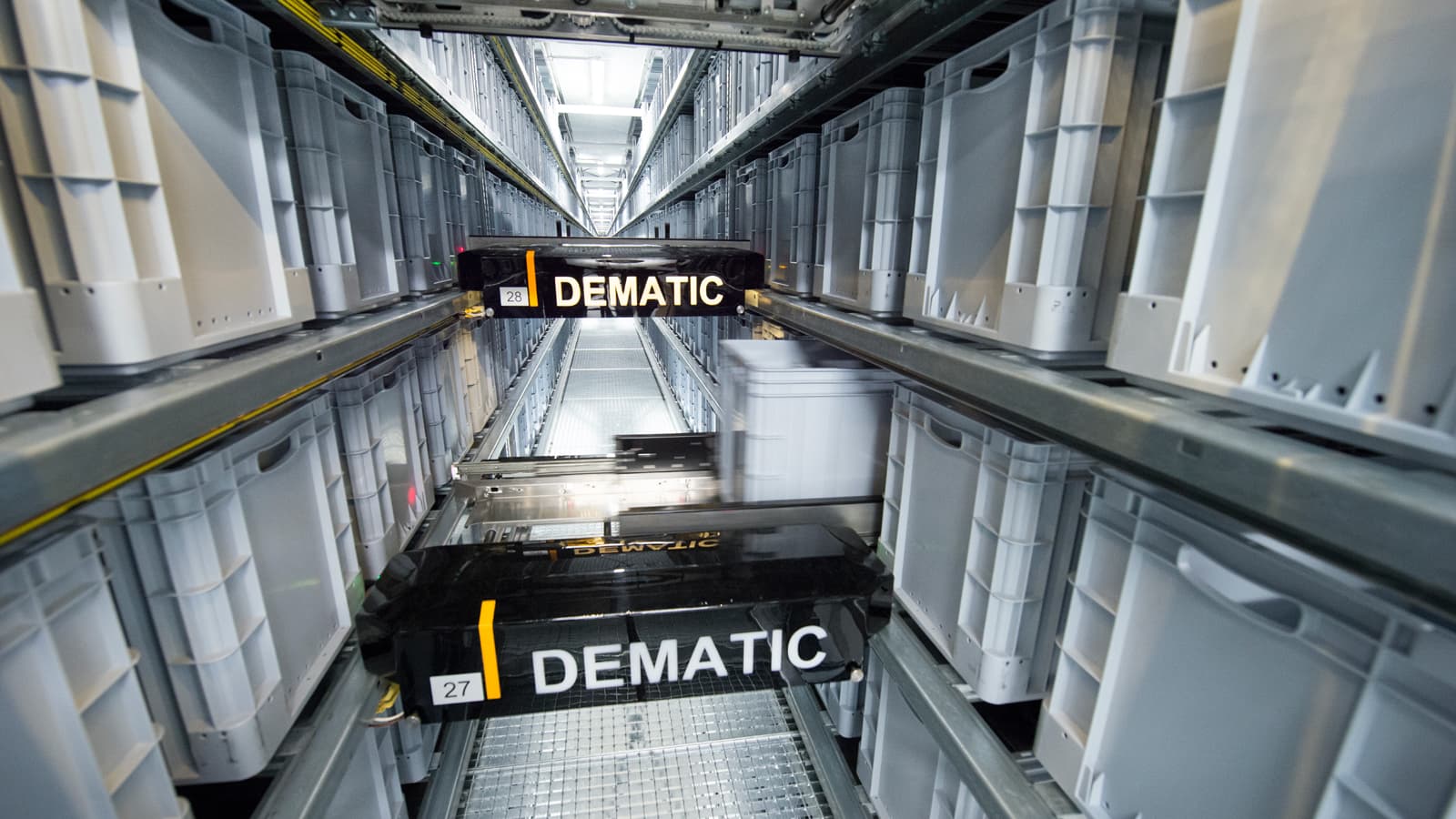 HEUSENSTAMM, Germany/LIEPVRE, France – Dematic has automated the picking warehouse of French kitchen manufacturer Schmidt Groupe S.A.S. at its site in Lièpvre in Alsace. The automation technology provider developed a space-saving solution, featuring a multishuttle system for multiple-deep storage in nearly 6,000 locations as well as special tote conveyor technology. Within the multishuttle system, 12 shuttles control order sequencing. The conveyor system transports requested items to various workstations. In this way, the Dematic solution provides complete automation of the previously manual storage and retrieval operation as well as picking goods for the entire material flow.
"The Dematic Multishuttle significantly increases speed, storage density, accuracy, and availability within the picking warehouse," says Boris Herrmann, Process Manager at Schmidt Groupe S.A.S. "In addition, the overall system enables high throughput rates as well as error-free picking, guaranteeing us efficient and reliable order processing." As one of the international market leaders for furniture manufacturing and distribution, Schmidt Groupe faced several intralogistics challenges. For example, managing the side panels, doors, fittings, and handles of a customized kitchen required more effective processes, so the company decided to automate the material flow at its Alsace site.
Order picking starts at the small parts workstations. There, operators put required parts into cartons using a pick-by-light system. Cartons are then transported to the subsequent stations by conveyor using special roller and belt conveyor technology that support the logistical processes. If larger items are needed for an order, the small parts carton is loaded onto a tray and stored or buffered in the Dematic Multishuttle, which provides space for 5,760 storage locations on 12 levels. Within the multishuttle system, a dozen shuttles handle automatic order sequencing as well as storage, transfer, and retrieval. The conveyor system then transports the filled totes and trays to the other workstations. A continuous scale checks the weight. When an order is complete, the sequenced totes are checked, cartons are closed, and shipping labels applied.
Dematic has also installed a WMS (Warehouse Management System) that optimally manages stocks and orders according to priority, with the most frequently requested items stored in the most accessible locations. A WinCC process visualization system developed by Siemens was also integrated into the solution for monitoring the technical processes. It enables a simple and clear information flow of all accruing data and provides a user interface. As Thomas Meyer-Jander, Director EMEA and Head of Marketing & Communications at Dematic, explains: "In this way, users have access to the current operation status and can use that data to derive optimizations for improved performance." The Schmidt Groupe's assessment is correspondingly positive. Herrmann sums it up, "Our throughput and delivery accuracy goals have been more than met. With Dematic, we have the right supplier – due to their intralogistics know-how and expertise, they have been valuable resource, and our relationship has been characterized by cooperation and partnership."
About Dematic
Dematic designs, builds, and supports intelligent automated solutions empowering and sustaining the future of commerce for its customers in manufacturing, warehousing, and distribution. With research and development engineering centers, manufacturing facilities, and service centers located in more than 35 countries, the Dematic global network of over 11,000 employees has helped achieve successful customer installations for some of the world's leading brands. Headquartered in Atlanta, Dematic is a member of KION Group, one of the world's leading suppliers of industrial trucks and supply chain solutions.