Thomas Foods Future-Proofs Local Manufacturing Facility with Dematic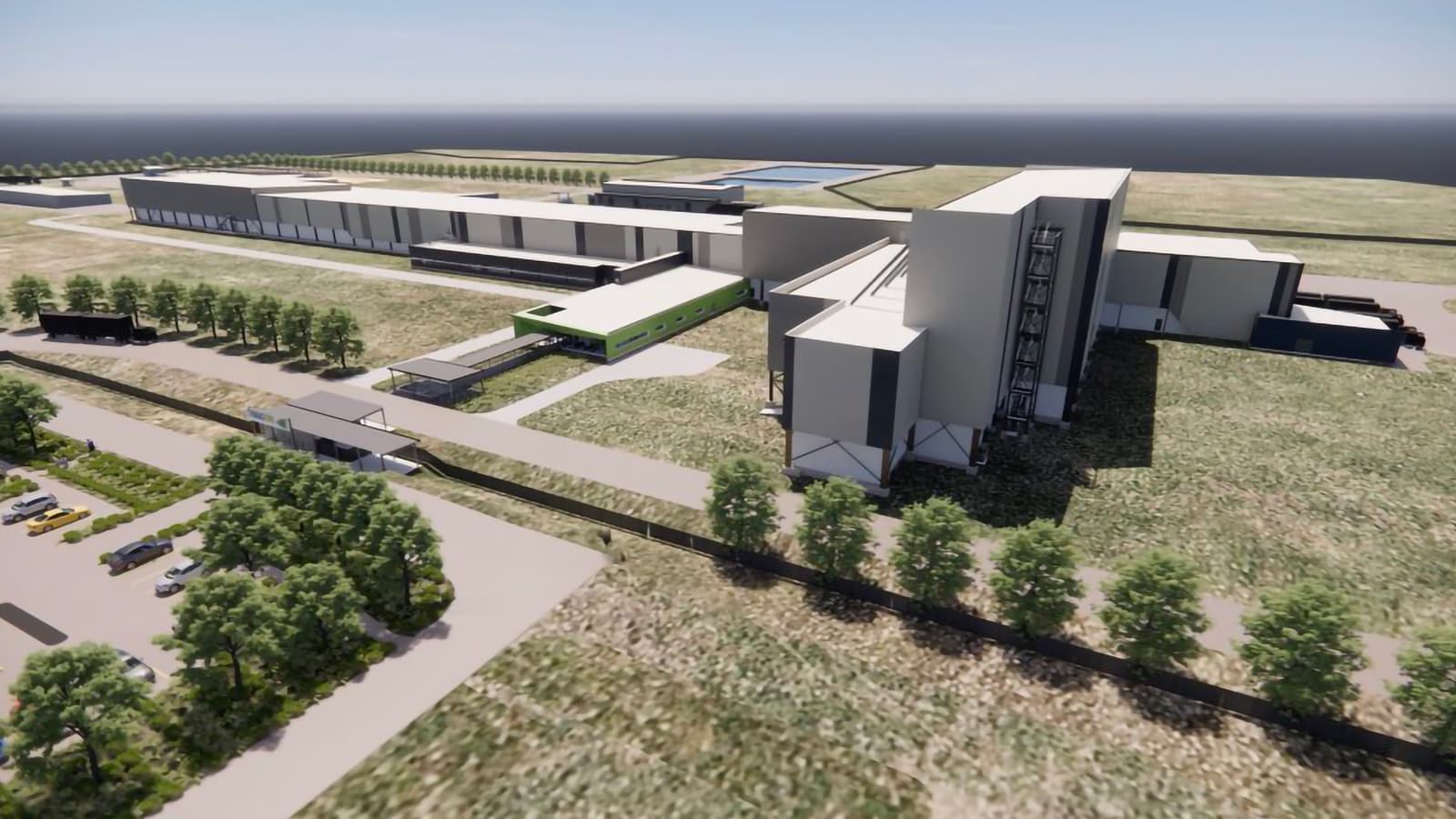 Featuring an AutoStore™ Empowered by Dematic System for Increased Capacity, High Storage Density and Reduced Error Rates
SYDNEY — Leading Australian family-owned company company Thomas Foods International is set to deploy the Dematic Multishuttle® Meat Buffer and Pallet Automated Storage and Retrieval System (AS/RS) at its new meat processing facility in Murray Bridge, South Australia. After its original processing plant in Murray Bridge was destroyed by fire in 2018, Thomas Foods International made a commitment to rebuild the plant, "bigger, better and stronger". Located just eight kilometres from the original site, this new flagship facility, currently under construction, will offer a future-proof, fully optimised supply chain to service local and global demand for decades to come.
As part of its plans to build the new facility to the highest industry standards in technology, efficiency, animal welfare, worker safety and environmental sustainability, Thomas Foods International has partnered with Dematic to deploy its Multishuttle Meat Buffer and Pallet AS/RS. The automated solution will streamline operations to facilitate the start of an advanced, self-sufficient local supply chain.
"Our new Murray Bridge facility has been designed with a focus on efficiency and sustainability of which Dematic's advanced automation technology is a key component," said Nekta Nicolaou, Group Engineering Manager at Thomas Foods International.
With its capabilities to accommodate the meat industry — operating in both frozen and chilled environments — the Dematic Multishuttle Meat Buffer and AS/RS allows for the transfer of product cartons between aisles without the use of a traditional conveyor system, which increases overall flexibility and system throughput within Thomas Foods International facility.
"With the current flood of demand for local product, this solution will improve Thomas Foods International's in-house operations by providing a high-performance order fulfilment and despatch processing system," said Soeren Schauki, Business Development Manager at Dematic. "Even after the devastation of losing its previous facility, Thomas Foods International's ambition to transform the new facility has positioned them as a leader for innovation in the industry, now with a self-sufficient, sustainable and resilient supply chain."
Construction and commissioning of the first stage of the new plant is expected to be a 24-month process with the build reaching completion in late 2022. Further information: Dematic Pty Limited, 24 Narabang Way, Belrose NSW 2085, Australia. Tel: +61 2 9486 5555. Fax: +61 2 9486 5511. https://www.dematic.com.au
About Thomas Foods International
Thomas Foods International is Australia's largest 100% family owned meat processing company. Headquartered in South Australia the company has operations across Australia and in key international locations. TFI specialises in meat processing and distribution globally across the retail, wholesale, food service and online sectors, supplying high quality Australian sheep, lamb, goat and beef products to 80 export markets.
https://thomasfoods.com/
About Dematic
Dematic designs, builds, and supports intelligent automated solutions empowering and sustaining the future of commerce for its customers in manufacturing, warehousing, and distribution. With research and development engineering centers, manufacturing facilities, and service centers located in more than 35 countries, the Dematic global network of over 11,000 employees has helped achieve successful customer installations for some of the world's leading brands. Headquartered in Atlanta, Dematic is a member of KION Group, one of the world's leading suppliers of industrial trucks and supply chain solutions.