Dematic Automates Bünting Warehouse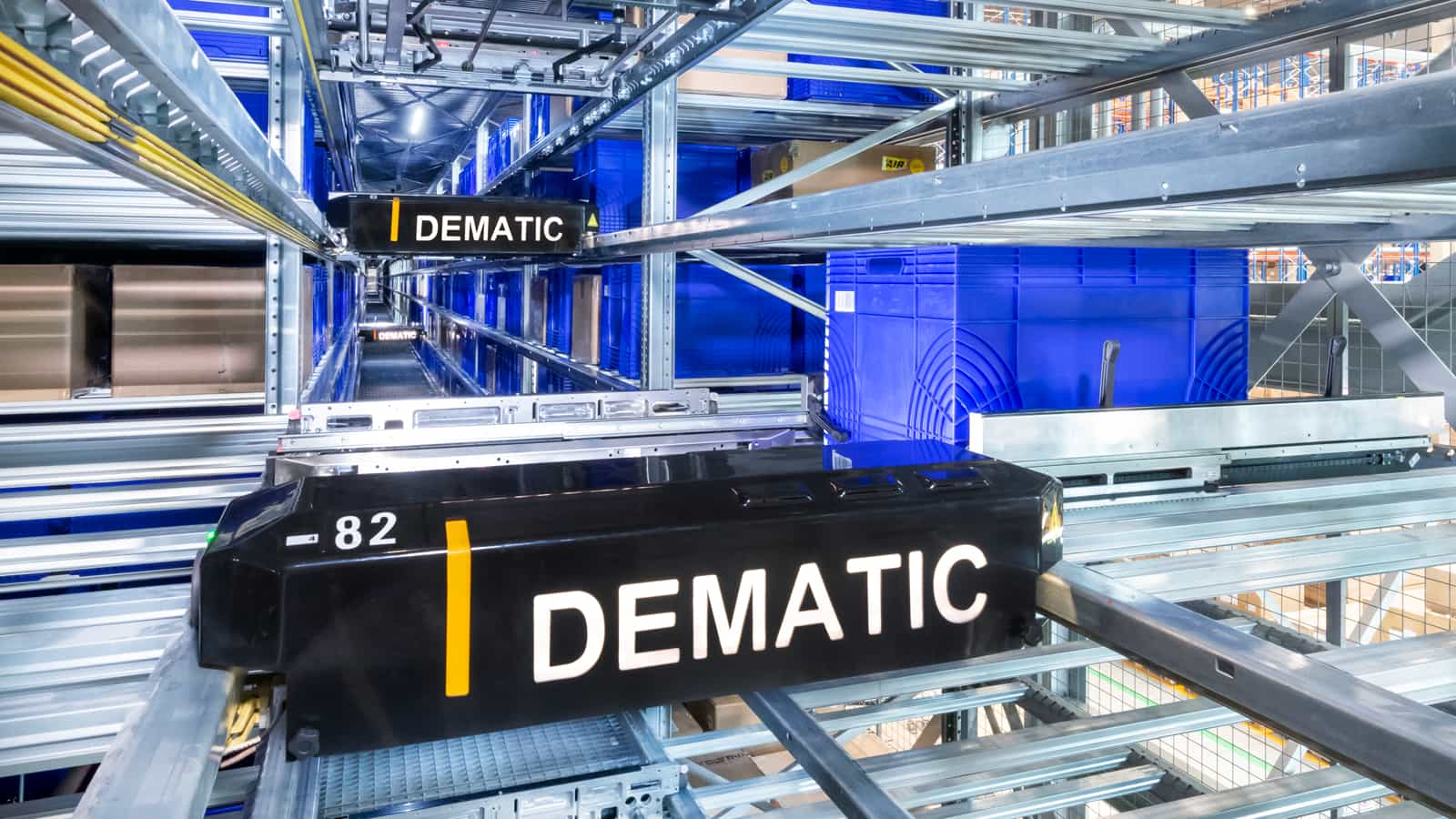 HEUSENSTAMM/NORTMOOR, Germany – Dematic announced today the automation of a warehouse for Bünting SCM/Logistik GmbH & Co. KG, a dealer of food and non-food articles located in Nortmoor, Lower Saxony. As part of a site expansion, Dematic will be installing a three-aisle Dematic Multishuttle system with around 75,000 storage places, which will provide space-saving multi-deep storage. The intralogistics solution automatically will store items, buffer them, and sequence them for picking with 85 shuttles with a scalability up to 105 shuttles. The shuttles automatically access containers and transport them to currently eight picking stations. In addition, Dematic is installing 440 meters of its Modular Conveyor System (MCS), which links the individual logistical areas within the multi-story building. Automatic carton erectors supply the picking stations via connected conveyor lines in relation to the filling level. Intelligent packing pattern software calculates the most efficient packing pattern for each individual order and ensures the most economical use of transport equipment. With the upgrade to an automatic transport system, Bünting will not only improve the material flow, but also increase its throughput rate. The plant will go into operation in September 2022.
"In order to meet the requirements of our customers and our strong, continuous growth across all channels as well as the integration of e-commerce, it was necessary to expand the existing structures at the Nortmoor site. With its high degree of automation and its compact design, the Dematic Multishuttle system meets our requirements exactly," says Helge-Christian Eilers, Managing Director at Bünting SCM/Logistik and Bünting E-Commerce GmbH & Co. KG. Among other things the company operates a warehouse in Nortmoor, that supplies its own branches and trading partners with products from the food retail trade. "By installing Dematic's automation technology, we expect to optimize productivity, capacity, and handling," says Eilers. Dematic worked with the consulting company viaLog Logistik Beratung GmbH, a specialist in processes and automation, commissioned by Bünting, to the design the system.
The expansion of the warehouse is planned in several stages. At its heart is the Dematic Multishuttle with 75,000 container storage spaces and telescopic load handling devices with innovative eight-finger design, which automatically buffers, stores, and sequences containers and trays. The solution offers maximum flexibility for stored goods and can efficiently store different transport units without fixed storage locations. As a result, it can achieve a particularly high storage density. "The Dematic Multishuttle enables us to precisely sequence the goods for high-capacity utilization. This makes it ideal for supplying our picking workstations for store-friendly product assembly. Image documentation and weighing functions reduce the risk of mixed-up or missing articles in the order compilation," adds Eilers. In the next construction stage, the capacity of the warehouse and the number of jobs will then be at least doubled. The increase of the shuttles from 85 to 105 is foreseen. Therefore the system can scale flexibly and be adapted to future requirements for performance and layout design.
To ensure safe handling of the conveyed goods across the individual logistics areas within the multi-story building, Dematic will install its proven Modular Conveyor System. In addition to a modular design and a high level of standardization, the system is particularly robust and durable. The cross-story general cargo transport will be carried out via a vertical conveyor with a space-saving design.
"For us, this project is just the first step towards automation. We are concentrating all our efforts on the opportunities offered by technology and digitization. In particular, we have our sights set on the networking of all systems and the display of automatic processes," emphasizes Eilers.
Dematic software will be used to operate warehouse management and material flow control. The software allows order processing in the supply chain to be adapted and improved significantly in real time as required. The Win CC process visualization system developed by Siemens has been integrated into the solution to monitor and control the technical processes of the plant. The logistics system is controlled with programmable logic controllers from the S7 family from Siemens.
About Dematic
Dematic designs, builds, and supports intelligent automated solutions empowering and sustaining the future of commerce for its customers in manufacturing, warehousing, and distribution. With research and development engineering centers, manufacturing facilities, and service centers located in more than 35 countries, the Dematic global network of over 11,000 employees has helped achieve successful customer installations for some of the world's leading brands. Headquartered in Atlanta, Dematic is a member of KION Group, one of the world's leading suppliers of industrial trucks and supply chain solutions.