Dematic Goes Beyond 'Being Green' in the 2021 Sustainability Report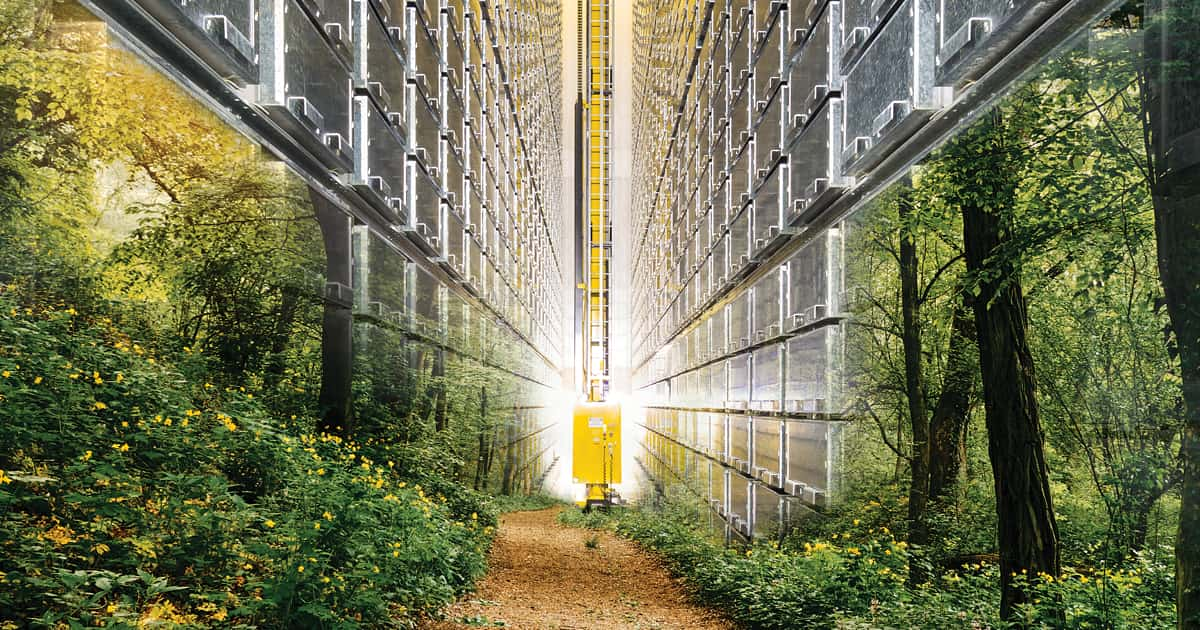 ATLANTA — The second annual Dematic sustainability report, released today, reflects on the activities and accomplishments that occurred throughout the 2021 calendar year. This report reinforces Dematic's commitment to being a good corporate citizen by weaving sustainability into its people, planet, and products.
Dematic's sustainability goals focus on promoting employee health and safety, limiting its impact on the environment, and providing safe, effective and sustainable products for customers. These key performance indicators (KPIs) were established by the Dematic Sustainability Steering Committee, which was formed in 2017 and works alongside parent company KION Group's Sustainability Steering Committee to achieve sustainability success. A sample of achievements from 2021 include:
Worked with 543 diverse suppliers (small business, minority-owned, veteran-owned and women-owned business), investing around $364.9 million USD.
Reduced our energy use by more than 17% year-over-year and 20% since 2019.
Earned ISO 14001 certification for nearly 80% of our sites (certification on environmental management systems) with a goal of 100% by 2024.
Reduced energy consumption of Dematic Multishuttle through the introduction of a standby circuit that kicks in during downtime; this new offering is more lightweight and highly reliable, which leads to less maintenance requirements.
In a move to support global sustainability efforts, the goals outlined in this report are also aligned with the United Nation's Sustainable Development Goals (SDGs), which aim to create a sustainable future by 2030. Dematic identified and focused on the seven SDGs that it has the greatest potential to impact based on business operations.
"Dematic's holistic, transparent approach to sustainability centers arounds people, planet, and product," said Hasan Dandashly, Dematic President and KION Group Executive Board Member. "We are in a passionate, sustained pursuit of being an employer of choice, limiting our impact on climate change, and enhancing the safety of our customers."
Dematic's core values—integrity, collaboration, courage, and excellence—are shared by the KION Group and compel sustainable actions. By aiming to be an employer where people want to work, reducing contributions to climate change, and providing high-performing, efficient products, Dematic strives to do what's best for the planet through its business operations.
To learn more, you can download the full report by visiting here or please contact sustainabilityreport@dematic.com.
About Dematic
Dematic designs, builds, and supports intelligent automated solutions empowering and sustaining the future of commerce for its customers in manufacturing, warehousing, and distribution. With research and development engineering centers, manufacturing facilities, and service centers located in more than 35 countries, the Dematic global network of over 11,000 employees has helped achieve successful customer installations for some of the world's leading brands. Headquartered in Atlanta, Dematic is a member of KION Group, one of the world's leading suppliers of industrial trucks and supply chain solutions.